Telangana: Vision loss to 18 after Botched Cataract operation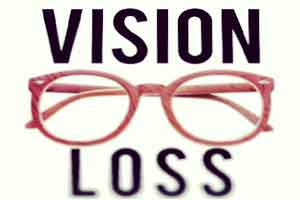 Hyderabad :  At least 18 people, most of them senior citizens, who underwent cataract surgery at a private hospital under 'Kanti Velugu Programme', the flagship programme of Telangana government, at Hanmakonda in Warangal district, complained of infection leading to vision loss.
The incident actually happened on September 22 when the patients underwent cataract surgery during the mass eye check-up and cataract surgical programme of the state to improve the vision of people, but it came to light on Friday after the patients approached the hospital with a complaint of infection.
Of the 18 people who underwent surgery, seven developed severe infection and some of them were improved better after the second surgery performed at the hospital by the doctors.
District Medical and Health Officer (DMHO) Dr Harish Raj assured patients and families it was not incurable and the patients were being referred to LV Prasad Eye Institute (LVPEI) in Hyderabad for Super Specialty Care.Besides ordering a probe, the medical authorities have sealed the operation theatre of the private hospital where cataract surgeries were performed.
Confirming the incident, State caretaker Health Minsiter C Laxma Reddy said 18 patients suffered infection in the eye after the surgery and were shifted to LVPEI for better treatment and it can be cured with specialized treatment.