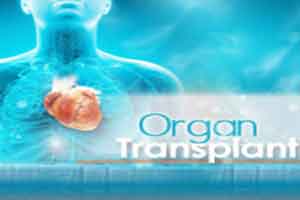 The Thiruvananthapuram Medical College Hospital will be the first hospital to get a organ transplant unit in the government sector in the state. The unit is scheduled to be inaugurated today. It is also the first such state unit in the whole of South India, as implied by the Kerala Network of Organ Sharing (KNOS) nodal officer Dr Noble Gracious.
The organ unit is equipped with facilities to conduct liver transplant and cross matching facilities. It also reduces the state's dependency on one or two private hospital for tissue matching needs, as further implied by Dr Noble.
Also Dr Noble implied that the government organ unit aims to make the transplant or tissue matching test much more affordable for the patients. We are ready to make the centre operational from day one. Even private hospitals have extended their help and expertise to set up facilities and train doctors for performing liver transplantation surgeries.
As reported by TOI, the hospitals- -Lakeshore hospital, Amrita Institute of Medical Sciences and Kerala Institute of Medical Sciences will share their expertise with the MCH and also provide all assistance in performing liver transplants.
The experts in liver transplant surgeries from these three hospitals will be performing the surgeries at the MCH initially. This would also be an opportunity for an in-house training for the doctors at the MCH.
Once liver transplant begins in the government sector, the cost involved could be considerably brought down. The surgery costs between Rs 35 lakh and Rs 40 lakh in the private sector. It may be below Rs 20 lakh in the government sector.
0 comment(s) on Thiruvananthapuram: first organ transplant unit inaugurated at state medical college