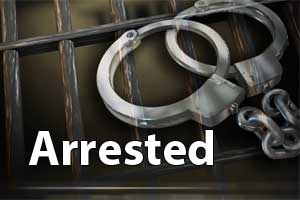 Thane :  Three men from Khinavli of Shahapur in the district were on Tuesday arrested by the Rural Police on the charge of alleged manhandling and roughing up a lady medical officer of a the health centre, police said.
An offence under sections 323, 352 and 353 of Indian Penal Code and also section 4 of the Maharashtra Medical Services Persons & Medical Institutions (Prevention of Violence & Damages or Loss of Property)Ordinance 2010 has been registered against the trio, police said.
The arrested accused were identified as Abhijit Bhoir (25), Bhaskar Bhoir (35) and Yeshwant Dhandhav (45).  Dr. Vaishali Ingle said in her complaint that on Monday morning while she was attending to the patients at Gunde village of Dholkhamb, Abhijit came with two patients and on their way out after treatment, he made some actions and smiled mischievously at her. After sometime at about 11:30 hours, when she returned to the PHC at Dholkhamb, an unidentified person who introduced himself as a Shiv Sena leader along with the other accused picked up the quarrel with her demanding to know why did she tear the case paper of a patient?
They charged towards her, manhandled her and beat her. At that time, her two male colleagues who were present at the PHC rushed in and rescued the victim from the accused persons, it was stated.
0 comment(s) on Three arrested for manhandling lady medical officer in Thane