Three hospitals in Patna to be inspected by Parliamentary Panel on Health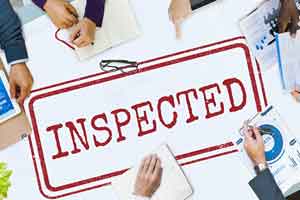 Patna:
Three government hospitals namely All India Institute of Medical Sciences (AIIMS)-Patna, Patna Medical College and Hospital(PMCH) and Anugrah Narayan Magadh Medical College and Hospital(ANMMCH)-Gaya will be visited by a parliamentary panel led by Rajya Sabha MP Ram Gopal Yadav on November 27.
Shri .Yadav leads the Parliamentary Panel on health. This four-day visit will see a check on implementation of the Centre's Pradhan  Mantri Swasthya Suraksha Yojana(PMSSY).
These hospitals have been proposed to be evolved into super specialty hospitals. The centre had  provided them with monetary aid under the PMSSY for infrastructure development. Mr.Yadav will be accompanied by two other panel members from Bihar, one of them being Jamui Lok Sabha MP Chirag Paswan and the other is Rajya Sabha MP Dr. C P Thakur and the team is going to check the status of infrastructure and the availability of faculty at these institutes .
"As the committee is a recommendatory body, we will make recommendations to the central government according to the findings", Thakur informed
TOI
.
While Dr. Rajiv Ranjan Prasad superintendent of PMCH said that the land related issue has been fortunately resolved and the construction work would begin in January next year.
"PMCH will be transformed into super specialty hospital", added Dr.Prasad.
ANMMCH principal Dr. Hiranya Garbh Agarwal too said that the hospital will be transformed into a super specialty hospital where 176 beds can be accommodated.
On November 30 the parliamentary team will also meet state chief secretary Deepak Kumar.
Read Also :Rs 5000 crore sanctioned to Patna Medical college to make it world class: Nitish