Thyrocare offered us Margin for Every sample: MARD to MMC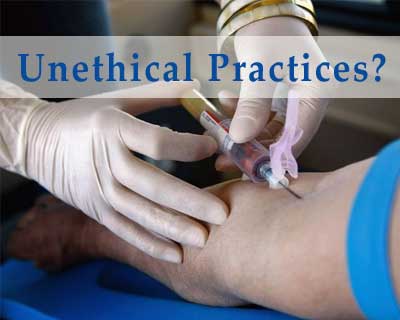 Mahashatra: Resident Doctors under the organization Maharashtra Association of Resident Doctors have written to the Maharashtra Medical council, accusing Thyrocare, a leading diagnostic chain of laboratories in the state, of following unethical practices to get more doctors to refer them blood samples.
The complaint clearly states
"Thyrocare has proposed to give margin to doctors one every sample that they send to the laboratory. This is gross violation of Medical Ethics and therefore the above mentioned laboratories must be taken to task by Maharashtra Medical council."
"This is how big corporates are trying to promote unethical practices in healthcare. We have written to MMC in this regard. Action must be taken against such big corporates. This clearly amounts to Solicitation of patients by an institute/organization" Dr Sagar Mundada, president MARD explained to Medical Dialogues team.
He also furnished a document, which clearly highlights the details of investigations, their price at thyrocare, and the cut that doctors would receive per test.
Thyrocare's Response
Coming to in clarification of their statements, Thyrocare denied all charges. In an interview with
CNBC TV-18
,  Thyrocare CMD A Velumani, said, "Thyrocare Technologies' involvement with doctors is limited only to brand building and promotion exercises. "The company neither has any revenue share agreement with doctors nor does it pay them any commissions to send patients to their labs, Velumani said, adding, certain elements with mala fide intentions are making false accusations and misguiding MARD, Velumani said. "70 percent of our collection partners are entrepreneurs having nothing to do with the medical business. We have a very clear cost break-up with no room for payments to doctors," he added.
MARD is the leading organization of resident doctors working in the state and has more than 4000 doctors attached to it who work at various government hospitals in the state