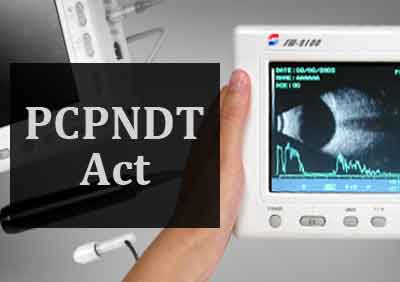 Chennai: Medical practitioners working with state would now have to provide weekly online reports to the health department about the number of pregnancies and abortions done. The state health department to ensure a strict implementation of the PC-PNDT Act, is soon going to launch an exclusive online portal for that same, that is expected to go live in the month of mid-January.
TOI reports that the state health directorate has sent out circular to doctors, doctors' associations and bodies instructing them to submit details manually in a specific format from January 1 until the website goes live.
"Doctors need not share personal details of their patients on the portal, but they should store medical case sheets for at least five years. If there is a suspicion of sex determination or sex-selective abortion we may ask doctors to produce patient information," director of medical services Dr K Senguttuvan told the daily. The website is programmed to avoid duplication of cases, he said.
The move, targeted towards improving the sex-ratio in the state, has raised serious concerns about the protection of patient confidentiality. Dr Senguttuvan clarified further that  authorities have kept in mind not to disturb the patient confidentiality .
"Not until it is necessary. But when we need it for investigation, we do need the documents. It will help us verify if some doctors and clinics are complying with the law. In fact, we have asked doctors not to delete logs from the ultrasound machines without having backups," said Dr Senguttuvan.
1 comment(s) on TN: Doctors to report weekly pregnancies and abortions details online