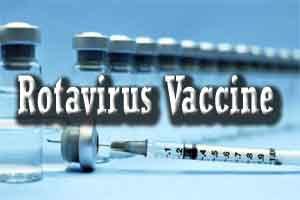 Chennai: Tamil Nadu will launch Amma Health Radio Service to provide awareness messages on public health, Health Minister, C Vijayabaskar announced in the Assembly.
Making new announcements for his department, he said "Amma Health Radio Service" will be started.
The initiative is to provide awareness messages on public health through specialist doctors and experts and take measures during the emergency situations and disasters, he said.
On the vaccination front, he said Rs 3000 worth rota virus vaccination will be provided free of cost to 11 lakh children in the State.
Immunisation services will be made available on all days of the week in all pediatric departments of all Government Medical College hospitals, he informed.
Also, 893 ice lined refrigerators and 803 deep freezers will be supplied to Government Primary Health Centers for storage of immunisation materials.
Online birth certificates to the beneficiaries will be now extended to all the districts as was being done in Chennai Corporation areas, he said.
As part of measures to strengthen infrastructure in government hospitals, he said as many as 1,224 MBBS doctors, 600 specialty doctors, 700 staff nurses will be recruited through Medical Services Recruitment Board, Tamil Nadu.
Similarly, 137 assistant surgeons (Siddha, Ayurveda, Homeopathy, Yoga and Naturopathy), 333 pharmacists, 1234 lab technicians, 179 ECG technicians, physiotherapists, X-ray technicians and ophthalmic technicians will be appointed.
A "Drug Inventory Stock Management System," will be established to track the supply and availability of drugs in the government health facilities at a cost of Rs 29 lakh, he said.
"State Cardiac Policy," and "State Cancer Policy," will be developed, the Minister said.
While the cardiac policy was aimed at reducing the incidence, morbidity and mortality of cardiovascular diseases, the one pertaining to cancer was to achieve one third reduction in the premature deaths caused by cancer in both pediatric and adult populations by 2030.
0 comment(s) on TN to launch Amma Health Radio Service, free rota virus vaccine plan