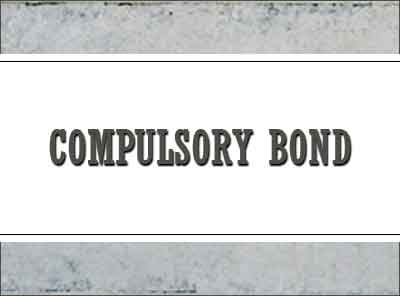 DEHRADUN: Acting strongly on the issue of compulsory service bond violations in the state, the Uttarakhand government is all set to send recovery notices to 400 doctors for such violations. TOI reports that recovery notices amounting to Rs 1 crore will be slapped on 400 medical practitioners, who studied in government medical colleges but did fulfill the bond conditions attached.
It is reported that medical students studying in the government medical colleges of the state, sign a bond at the time of admission stating that they are going to practice in the state at identified locations, for a period of three years post completion of their degrees.
With the state government grappling with the shortage of doctors and many of these doctors reneging from their bond contracts, the state government has decided to inititate recovery proceedings against these doctors.
A confirmation to this effect was made by CM Rawat on Sunday who stated that doctors who have violated the bond conditions would be liable to pay the penalty
TOI reports that only 244 of the 783 students who have passed out from Veer Chandra Singh Garhwali Government Institute of Medical Sciences and Research, Srinagar Medical College as well as Haldwani Medical College since 2008 are serving at government centres
Sadab Shams, BJP media coordinator, who was also present at the meeting, told TOI, "The CM made the announcement of sending recovery notices in the meeting. He said that the doctors had studied in medical colleges at subsidized fees the burden of which was borne by people here. But those who failed to comply with the three-year bond would be made to pay the penalty."
9 comment(s) on Total Rs 1 crore Recovery from 400 doctors in Uttarakhand initiated