Training quacks will help in rural healthcare: Amartya Sen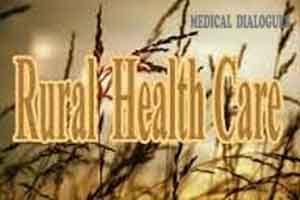 Kolkata, Dec 30 : With the healthcare system not up to the mark in rural areas, Nobel laureate economist Amartya Sen on said training of quacks might help in tackling the situation.

"The healthcare infrastructure required in rural areas is non-existent. If the government feels that the existing infrastructure cannot be improved, then in that case, people whom we call quacks, if they are trained, then it can be beneficial," Sen said on the sidelines of an event.

The eminent economist and philosopher, however, stressed the need to train the quacks.

"However, it is essential that these quacks possess some kind of medical knowdlge, and are given training before they can be allowed to render their services," he said.

The Mamata Banerjee government in West Bengal in November had announced training of quacks operating in rural areas acknowledging them as 'village health workers'.

In a notification issued by the state family and health department in November, it was announced that a standard operating procedure (SOP) for these village health workers will be prepared in consultation with clinical pharmacologists, physicians, surgeons and administrators.

Besides a clear delineation of the care that they can provide, the village health workers shall be prohibited from using the doctor prefix.