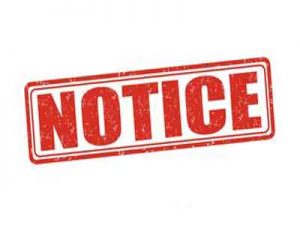 New Delhi: Asking the Health Ministry and the hospital that why a brain-injured patient is not getting treatment, the Delhi High Court has recently issued notices to the Ministry and Director of RML Hospital, New Delhi.
The Delhi High Court sent the notices after a man filed a plea stating that the hospital denied the treatment of his patient.
The court asked the Ministry Secretary, Jai Prakash Narayan Trauma Centre and the Director of RML Hospital here to file their replies and listed the matter on April 23.
Amit suffered serious injuries in the head and other vital parts of his body due to the assault on October 21, 2017, in Shamli in Uttar Pradesh and was taken to the Jai Prakash Narayan Trauma Centre.
In his petition, the petitioner Amit Jain, 32, a resident of east Delhi working in a private company in Gurugram. His counsel allegedly that he was not given proper treatment and turned away in the night at, Jai Prakash Narayan Trauma Centre without even an assessment of his medical condition. Thereafter, he was taken to the RML Hospital where a doctor allegedly asked him to take treatment at home, dubbing his injuries as "minor", even though he had suffered multiple facial fractures and head injuries, reports IANS
Thereafter, his relatives approached Sir Ganga Ram Hospital, where Amit was admitted for 10 days and also underwent an operation.
Amit's counsel Dhananjai Jain urged the court to order disciplinary action against the erring doctors and paramedical staff.
0 comment(s) on Treatment refused at RML Delhi: HC sends notices to Hospital, Health Ministry