Gynaecologist booked for performing MTP without consent of patient's husband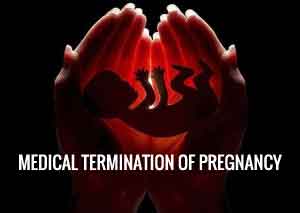 The procedure was performed with the consent of the patient but not of the husband
Trichy: A case was registered against a gynaecologist in Srirangam recently after a patient's husband filed a police complaint against her alleging that she performed Medical Termination of Pregnancy (MTP) on a woman without getting consent from her husband.
The case concerns a couple that is separated but not yet divorced. The gynaecologist had reportedly performed MTP on the patient with the patient's consent. The husband, however, blamed the gynaecologist for not taking
his
consent for the procedure.
According to the complainant, his wife was taken to the gynaecologist in a private hospital in Trichy. The husband alleged that on November 26, 2017, the lady doctor performed the MTP on his wife without with his permission. He even alleged the doctor for verbally abusing him when he questioned about the issue.
Read Also: Violation of MTP Act: Gynaecologist gets Bail, but cannot practice till Conclusion of trial
The husband then approached the court in the matter. The local police registered the case against the doctor following a direction of the judicial magistrate court III here.  The police have registered the case under section 312 (causing miscarriage), 294 (b) (uttering obscene words) and 506 (i) (punishment for criminal intimidation).
When asked for a response, the gynaecologist clearly told TOI that the foetus was not alive. The doctor then asked for the woman's permission for carrying out MTP. Only after getting the woman's permission, the doctor performed the procedure.
Informing the daily about the matter, Inspector of police P S Chithra stated that the woman approached the gynaecologist after she got separated from her husband though they have not been divorced. "We even inquired with Mahalakshmi. She admitted that the abortion was done with her consent. Since she was separated from her husband, the woman did not consult her husband," Chithra informed
TOI
.
The police informed that the issue involves technical subjects so they have decided to seek an opinion from the Tamil Nadu Medical Council to check if there is any negligence from the gynaecologist's side. The further steps will be taken after the report that will be given by the state's medical council.
[poll id=65314]
Please enter your comments below