Tripura health minister seeks action against DM, CMO for false info on Diarrhea Deaths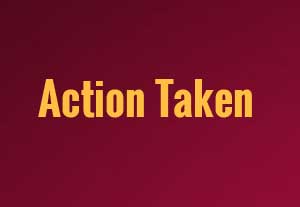 Agartala
: The Health Minister Sudip Roy Barman directed to take action against North Tripura district magistrate (DM) Sharadendu Chowdhury and chief medical officer (CMO) of the district for providing incorrect and cocked information regarding diarrhea death in bordering villages of Dharmanagar.
Three days ago when nine diarrhea death in a week in Pyaricherra area along Tripura-Assam border in Dharmanagar was reported in the media, health minister sent a team from Agartala to look at the situation and to take preventive measure while asked both DM and CMO to furnish report on the death.
The ninth incident of death was not considered as old man of the village died due to prolong ailment.
Besides, recommending stringent action against DM and CMO for sending him misleading report without visiting the spot and verifying the facts, Roy Barman told media that it was suspected that water contamination is the reason of the outbreak of entities, which caused immature death in the villages.
"It is reported that a water pipe was broken and got connected with the contaminated flow, which might be the reason of death in the localities. The instruction was given to bring the situation under control on war footing," he stated.
At least seven health camps have already been organized in the affected areas and a dedicated health team is deployed in the villages with all medicines. The drinking water and sanitation authority was asked to repair the pipe immediately and check the entire link and report back after necessary corrections, Mr Roy Barman added.
He convened a meeting on March 20 to review the health service situation across the state. He asked all the medical officers to attend the meeting. The health sector was totally neglected during the Left Front government. There is no work culture in the hospitals. Despite having all infrastructure and system only due to mismanagement and casual attitude of a section of employees the entire system is collapsed today, angry minister said.
Minister said, "I have seen the audit report and it is full of corruption. The medicos and para medics are involved in all non-professional works without doing their assigned duties. The management officials of the hospitals, including Agartala Govt Medical College (AGMC), and state referral hospitals are doing nothing to improve the situation. I made it clear; unless performance comes to my level of satisfaction nobody will be spared.