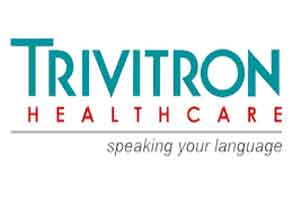 Trivitron Healthcare has won "Medical Equipment Company of the Year for 2016" awarded by Assocham one of the Top Three association of Industries in India  . This award function was held at Hotel Le-Meridien, New Delhi on 10th March 2016 during Medcon event organized by Assocham with Shri Hansraj Gangaram Ahir, Hon'ble Minister of State, Minister of Chemicals & Fertilizers, Government of India as the chief guest of the event.
The Chairman and Managing director of Trivitron Group of Companies, Dr. GSK Velu said "We are honored to receive the award from ASSOCHAM INDIA for showcasing India as a preferred global destination for Medical Devices Innovation and Manufacturing initiatives.  Trivitron Healthcare has grown leaps and bounds since its inception in 1997. Crossing a new milestone each year, the trail blazing achievements of Trivitron has gradually revolutionized medical technology in India and abroad and has propagated the company as one of the most renowned medical device company in the world. We are happy to be recognized as the World's second largest manufacturer of New Born screening products and it was a happy moment get a new model facility in Chennai inaugurated by our hon Prime Minister Narendra Modi Ji in the presence of Prime Minister of Finland as a Indo Finnish Joint manufacturing initiative. "
Trivitron Healthcare, through successful organic growth and inorganic acquisitions with local and global firms, has group strength of over 1500 employees and Group Revenue of more than Rs. 700+Crores. The company has done investments of Rs.500+ Crores in medical device manufacturing sector and is the largest medical technology company of Indian origin, having 8 manufacturing facilities spread across Chennai, Mumbai, Pune and Helsinki- Finland and products exported to over 165 countries.
The Assocham  Awards presented by Shri Hansraj Gangaram Ahir, Hon'ble Minister of State, Minister of Chemicals & Fertilizers, Government of India during Medcon 2016 event , aims to recognize & encourage the individual best practices in the field of diagnostics, pharmaceuticals, medical equipments, and hospitals.  The aim is also to boost domestic manufacturing of medical equipments including diagnostic equipments, surgical equipments and others in line with "Make in India" campaign
0 comment(s) on Trivitron Healthcare bags Medical Equipment Company of the Year award