Two Government hospitals in Kerala to now allow spouses in labour room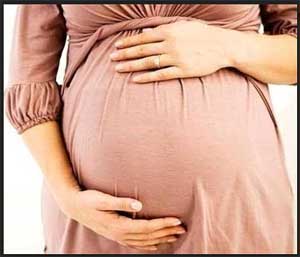 Kozhikode: Making a move towards a mainly west-dominated culture two Government Hospitals in Kerala; Government Women and Children Hospital, Kottaparamba and Institute of Maternal and Child Health (IMCH) on Kozhikode Medical College Campus have decided to allow the presence of spouses in a labour room during childbirth.
The move as a part of a massive revamp and the hospitals are executing the plan as a project under LaQshya scheme of the NHM  launched by Ministry of Health and Family Welfare. It was launched to improve the quality of care provided to women in labour.
Under the scheme there will be restructuring of the labour room with the addition of proper medical facilities to provide respectful Maternity care (RMC) to all pregnant women at public health facilities.
This project aims at reducing maternal and newborn mortality. This would improve delivery and immediate post-partum care of the women, ensure timely referrals at the time of complications and enable an effective two-way follow-up system.
Confirming the move, Dr A Naveen, district programme manager of National Health Mission (NHM) told
TOI
 "Presence of husband will be a great relief for woman who goes into labour. The scheme will cover all other government hospitals in the district in a phased manner."
It has been decided that more facilities will be added to the hospitals. As per the report, the guidelines of the labour room will get standard. The entire room will be air-conditioned and will be properly facilitated with the establishment of advanced obstetrics' high dependency units. Along with this, a separate enclosed area will be set up where the companions of the women in labour can stay.
According to health department officials, a detailed project report (DPR) for labour room quality improvement work at Kottaparamba hospital has been already prepared. Works worth Rs 1.5 crore will begin at the hospital soon. DPR is being prepared for the other hospital.
Read Also: Kerala : First Delivery at Ayurveda labour room