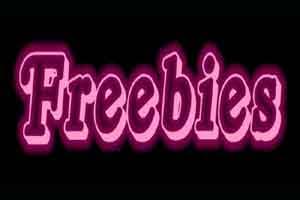 Punjab: Under the violation of medical code of ethics, two doctors; Dr MK Sobti, former president of Punjab chapter of IMA, and Dr Ashwani Chaudhary, MS, Dayanand Medical College and Hospital (DMCH), Ludhiana from Punjab have now fallen under the scanner of Punjab medical council (PMC) for allegedly accepting free stay during a medical conference held in Uttarakhand in August 2014.
According to the report sent last month to the Medical Council of India (MCI) and Union health and chemical fertiliser ministry, under which the pharma companies fall, Punjab Medical Council president Dr GS Grewal informed that around 100 doctors were provided free stay provided free stay in a five-star hotel during the conference, the expenses for which were transferred by a pharma company into the accounts of the local organisers.
Grewal further told that among them were these two concerned doctors , and that they had booked deluxe rooms for themselves with a per day tariff Rs. 6000 and paid nothing except the paltry room service.
PMC President Dr Grewal said that, "The PMC could find the details of the doctors registered with us, but the matter needs further investigation as there were doctors from other places as well."
"…Over 100 rooms were booked for doctors, for which a bill of Rs 30 lakh was paid by local organisers through a pharma company as is evident from the council report," he told the Hindu.
Grewal indicated this to be an example of the deep-rooted nexus that exists between the pharma companies and the medical professionals.
Speaking with the correspondents of the Hindu, Dr Sobti explained that he was part of conference as a speaker and during the whole conference and there was nothing wrong in the entitlement as he was invited there officially.
Dr Chaudhary  on the other hand had no recollection of the conference. He said, "I don't remember anything about the conference but I have not done anything wrong."
Relevant Provision of the Act
The relevant provisions dealing with the nature of relationship between doctors and pharma cos is the Section 6.8.1 of IMC (Professional Conduct, Etiquette and Ethics) Regulations, 2002, where the sub-clause (b) deals with the travelling facilities. The rule clearly states the following
6.8.1 In dealing with Pharmaceutical and allied health sector industry, a medical practitioner shall follow and adhere to the stipulations given below:-
………..
b) Travel facilities: A medical practitioner shall not accept any travel facility inside the country or outside, including rail, air, ship , cruise tickets, paid vacations etc. from any pharmaceutical or allied healthcare industry or their representatives for self and family members for vacation or for attending conferences, seminars, workshops, CME programme etc as a delegate.
……..
To read the full regulations, you can go through the following article
1 comment(s) on Two Punjab Doctors under scanner for accepting free stay from Pharma Cos