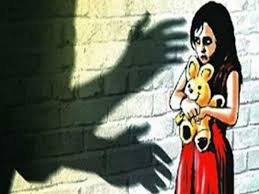 New Delhi: Almost two-thirds of the children in the country suffer from sexual, mental, emotional and physical abuse before the age of 18 years, said Dr Rajiv Seth, a Delhi based doctor.
Dr Seth, who is on the world committee of the United Nations and World Health Organization (WHO) to prevent sexual and physical abuse of children, was here to attend the national annual conference of Indian Academy of Pediatrics.
Dr Seth, who is also the chairman of the Indian Child Abuse Neglect and Child Labour(ICANCL) and executive councilor for International Society for Prevention of Child Abuse and Neglect (ISPCAN), said the central government had formed a body about a few months back in 13 states, which found that 50 percent of the children in 70 districts had suffered abuse.
Places like Bihar, Uttar Pradesh, Haryana, Odisha and New Delhi are the ones where violation of children's right is extreme and they live under inhuman conditions.
In the name of online violence, five kids are abused every second," said Dr Seth.
Though the Protection of Children from Sexual Offences (POSCO) Act has been there since 2012, we have not succeeded in curbing violation of rights of children, the doctor said.
About 8.30 crore children in India are forced into marriage before adulthood and it is a known fact that about 46 percent of violation of a child's right is done by a known person from family or friends," said Seth.
The health of children in particular is the most neglected aspect in the country. Only 1.5 percent of the budget is spent on health of which only 0.5 percent is spent on protection and treatment of children," he added.
1 comment(s) on Two-third of children suffer from sexual abuse in India