UBM India to host OSH on 26th November in Mumbai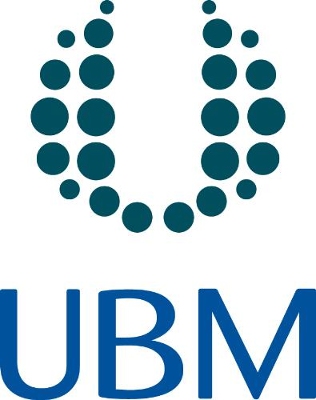 The 4th edition of Occupational Safety & Health (OSH) India will be held in Mumbai, to be organised by UBM India and slated for 26th & 27th November at Bombay Convention & Exhibition Center.

The expo will see a congregation of internationally renowned exhibitors, consultants, business experts and key government officials on one industry platform. The discussions will focus on the dedicated objective to exchange global know-how on the issue, arrive at best practices and seek solutions for challenges pertaining to workplace safety and health.

All this will happen in order to reach out to the massive Indian market potential to drive occupational safety and health as a priority for companies, whilst reiterating the significance and business benefits of investing in health and safety of its workforce, in-turn, its own organisation and the economy at large.

Yogesh Mudras, Acting Managing Director, UBM India Pvt. Ltd, said, "The awareness around significance of occupational health & safety compliances amongst Indian organisations has seen an immense rise over the years. With consistent emphasis by governments on developing infrastructure and providing workplace safety coupled with the rise in global investments in the sector, there lies a huge opportunity for the suppliers and service providers from across the world to showcase their product and solution offerings. Through OSH India, we provide the right platform to the industry to realise this opportunity."

OSH India has been consistently growing in size and depth, attracting industry leaders and key exhibitors including Acme Safetywears, Acme Fabrik Plastic, BATA, Drager, Euro Safety Footwear, Joseph Leslie & Co., Jayco Safety Products, Karam, Kimberly Clark Hygiene Products, Lifegear Safetech, Honeywell Safety Products, Rahman, Venus Safety & Health Products, Shree Lalita, E.I. Dupont, Arvind, Fall Arrest Systems & Technologies, Teijin India, Mallcom safety, New Pig India, Sure Safety and IOSH and NEBOSH as workshop partners.

Key speakers include Shri Jayendra M Motghare, Director - Directorate of Industrial Safety and Health Maharashtra; Dr Avneesh Singh, Director General, Directorate General Factory Advice Service and Labour Institutes (DGFASLI), Ministry of Labour & Employment, Government of India; Shri D C Chaudhary, Director, Office of the Director Industrial Safety and Health, Ministry of Labour and Employment, Gujarat Government; Dr R Elangovan, Deputy Director General, DGFASLI, Ministry of Labour & Employment, Government of India; Mr Suresh Tanwar, Chief - Group Safety and Health, Tata Group; Mr Stephen Philip Storey, Head -EHS -Heavy Civil Infra IC, Larsen and Toubro Limited; Mr R.A.Venkitachalam, Vice President - Public Safety, Underwriters Laboratories Inc amongst others.

OSH India Safety Awards 2015 is open to Indian operating business, organizations and alliance or individual in the public or private sector with a workplace health and safety initiative that complies with any one of the innovations in safety awards or the safety heroes' awards categories.IOSH is the associate partner for the Awards Night on 26th November 2015 which will be a celebration of the coming together of the luminaries and harbingers of the industry, marked by a night of glamour and entertainment.