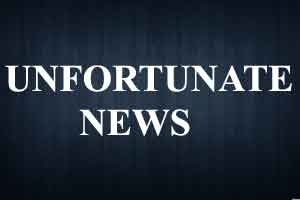 New Delhi: In an unfortunate incident, a postgraduate student of Medicine at University College of Medical Sciences (UCMS) and associated Guru Teg Bahadur Hospital (GTB Hospital) was found dead in his room in Dilshad Garden area
The deceased doctor has been identified as Dr Sharath Prabhu, a first year student of MD Medicine, hailing from Coimbatore, Tamil Nadu. He was discovered lying unconscious in the bathroom by his room-mates in the morning, who rushed him to the hospital, where he was declared brought dead.
Deputy Commissioner of Police (Shahdara) Nupur Prasad informed that the cause of death is not yet known but confirmed that some syringes had been found at the spot.
"Some syringes were found and we have handed them over to the doctors. It could be a case of drug overdose or some lethal drug being injected into the body. It will become clearer only after the postmortem report," Prasad told HT.
His body has been sent for postmortem to discover the actual cause of his death. DNA reports that according to doctors, Prima facie it appears he was injected with insulin.
The police are currently investigating whether it was a case of suicide or not. Initial investigations show that he last spoke to his father yesterday at 10.30 pm. His family is now reaching Delhi, following which all procedures, including post-mortem, will be done, informed Dr Sunil Kumar, medical director, GTB Hospital and UCMS
1 comment(s) on UCMS, GTB Hospital: MD Medicine 1st year found dead, insulin overdose suspected