Ultrasound clinic sealed in Jammu and Kashmir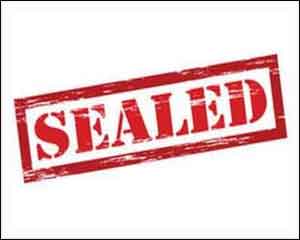 Srinagar: The Jammu and Kashmir government today sealed the ultrasound clinic of a leading private hospital here for violating the Pre-Conception and Pre-Natal Diagnostic Techniques (PC&PNDT) Act. "The District Appropriate Authority Srinagar under the PC&PNDT Act, 2002 along with the National Inspection and Monitoring Committee (NIMC) sealed the ultrasound clinic of Kidney Hospital at Sonawar for violation of the act. The seizure memo was issued on spot," an official spokesman said.
He said during the inspection of Kidney Hospital in Sonawar, out of three ultrasound machines installed, only two were duly registered which is in contravention to the act.
"It was also found that the hospital is not maintaining the records as per PC&PNDT Act, 2002," he added.
Under the PC&PNDT Act, 2002, the sex selection and determination is prohibited. Under section 18 (i) of the act, no clinic having ultrasound machine capable of undertaking determination of sex of the fetus can carry its operation unless duly registered.