UN efforts against malaria off track, more money needed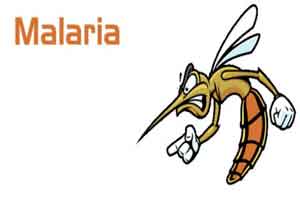 Malaria remains a nagging problem in Africa and efforts to curb the killer disease are "off-track," the World Health Organisation said in a new report issued.
Despite the billions of dollars spent on malaria programmes, the UN health agency said too many people are missing out on available resources like medicines and bed nets that protect against mosquitoes that spread the disease.


WHO had set a goal of cutting malaria cases to "near zero" by the end of last year. It fell far short, and now is aiming to reduce malaria cases and deaths by at least 90 per cent by 2030.

"We're far from having completed the job," said Dr. Pedro Alonso, director of WHO's malaria department. "The hardest is yet to come."

He said gains could be hurt by a lack of funding, which has stagnated in the last six years.

According to report, there were 212 million new cases of malaria and 429,000 deaths in 2015, a slight drop from the previous year. But the figures were based largely on patchy data and modeling; the report said surveillance systems catch fewer than 20 per cent of cases.

The vast majority cases are in Africa. About 70 per cent of deaths are in children under 5.

WHO said children and pregnant women in Africa now have better access to malaria tests and drugs. But more than 40 per cent of people still do not sleep under an insecticide-treated bed net or have their homes sprayed with insecticides, the main strategies to protect against malaria.

Chris Drakeley, director of the malaria center at the London School of Hygiene and Tropical Medicine, said that even the incremental drop in malaria cases was significant. He noted that new approaches to fighting malaria like giving out medicines to children during high season to prevent infections were proving effective.

Other experts said WHO should rethink its priorities when it comes to malaria spending.

"They're looking at innovative ideas and investing in new tools like vaccines but they're missing the basics," said Sophie Harman, a public health expert at Queen Mary University in London.

She said more money should be put into bed nets and health services instead.

"Even if you have a new vaccine, how will you even deliver it if there's no infrastructure?"

Harman questioned whether WHO's latest 2030 goal was realistic.

"It has symbolic meaning that WHO is still committed to this," she said. "But probably nobody in public health thinks this is really achievable.