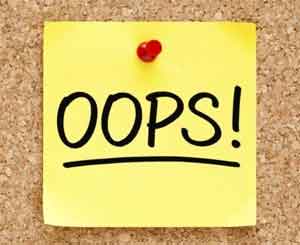 How adolescent health issues are defined in India 
Gujarat: An uncanny blooper was recently observed in a state textbook, where masturbation has been confused with menstruation. In chapter 7 titled "HIV and AIDS Awareness" in class X textbook of Yoga, Health and Physical Education, it was mentioned,
"Masterbation (Masturbation) is one type of copulation. In adolescence stage, youngsters experience a strong sexual force. In order to satisfy these sexual emotions youngsters, take shelter of menstruation."

"Menstruation is one non-harmful and safe copulation process, through which youngsters are saved from infection of HIV/AIDS, as well as any sexual diseases. Menstruation neither causes any type of physical weakness nor any disease. Production of semen in the body occurs continuously. If it (semen) is not disposed of, it wastes away anyhow even during sleep. Thus through semen discharge, it gets disposed of."
The mistake has drawn severe criticism from the public, especially from the members of the medical fraternity, who have pointed out how such mistakes show to callous attitude that is shown towards spreading awareness about adolescent health including sex education.
"Allowing careless typos where word menstruation to replace masturbation with adolescent class X students tends to trivialize adolescent education which is taboo in most homes. These mistakes should be immediately eliminated from the textbooks," Vice-president of Ahmedabad Obstetrics and Gynecological Society (AOGS) Dr Rajal Thakar told TOI.
Taken aback not just this terrible mistake, but how the book defined masturbation, Senior Gynecologist Dr Parul Kotadawala stated, "Masturbation is wrongly described as a type of copulation process. Masturbation should be explained as a safe way for adolescent boys and girls to release their sexual urge on their own. The whole purpose of giving correct information through the textbook is defeated."
However, when contacted Nitin Pethani, executive president of Gujarat State Board of School Textbook, he told TOI, "There can be mistakes in the book as we deal with hundreds of textbooks so there always remains a possibility of mistakes and we will keep rectifying those mistakes."
0 comment(s) on Undermining Adolescent health: Masturbation confused with Menstruation in Class 10 textbook, Doctors see Red