UNDERQUALIFIED: MS Surgery performs kidney stone removal, hospital held guilty of medical negligence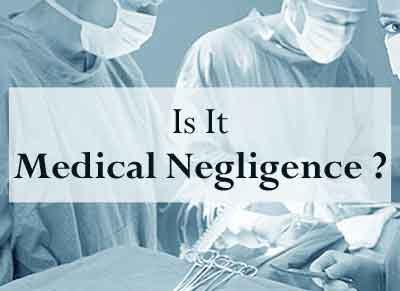 Patiala: A health department committee constituted to inquire into medical negligence allegations by doctors of a private hospital have held the hospital guilty noting that a procedure that requires the qualification of an MCh Urology was performed by an "underqualified doctor" who was just a PG in General surgery.
The surgery had gone wrong which resulted in complications in the patient and hence complaints of medical negligence against the hospital.
The case goes back to last year when a patient had undergone Percutaneous nephrolithotomy for removal of kidney stones at the hospital. Percutaneous nephrolithotomy is a minimally-invasive procedure to remove stones from the kidney by a small puncture wound through the skin. It was alleged that during the procedure, the surgeon erroneously cut the artery of the patient.
The patent was discharged in a stable condition, however, he developed hematuria after two days. He went back to the same hospital for treatment where the doctors performed three-way periurethral catheterisation and bladder irrigation to stop the blood in urine problem.
Dissatisfied with the treatment, the patient then went to three other hospitals CMC Ludhiana. Doctors at CMC diagnosed him with Post PCNL inferior segment artery bleed with clots.
The patient then filed a complaint against the hospital and the treating doctor, post which an inquiry committee was set up by the District Health Department to examine into the allegations of medical negligence.
The committee held that the treating surgeon at Phull Neuro And Multispeciality Hospital was an only general surgeon, therefore, not qualified to perform the surgery of Urology (branch of medicine and physiology concerned with the function and disorders of the urinary system).
The doctor in his defence before the committee stated that he had undergone observership of two weeks from a medical college in Kerala in Urology. However, the Punjab Medical Council, a statutory body which regulates allopathy in the state, observed that the course, the doctor had undergone, was not recognised by the MCI, reports the Tribune
Parminder Singh, the victim, alleged to the daily , "Apart from the monetary loss, I had to go through mental harassment as well. I have seen worse in the two months. Moreover, as per the doctors, my left kidney has been damaged 30 per cent. We were not properly guided by the Phull Neuro Hospital.
Speaking to
Tribune
, the surgeon added, "The MCI, has nowhere mentioned that a general surgeon cannot perform a particular surgery. Moreover, the report is biased because the members of the committee were from Patiala only, therefore, it was very likely that they had been influenced. I demand that a pre-inquiry into the whole case so that the truth can come out."
The founder of the hospital, said, "The patient himself wanted to be operated by Dr Rohit Garg only. He has been blackmailing us since last year."