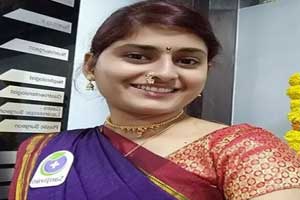 "Nikam's throat got slit due to the sharpness of manja. She fell on the road and started bleeding profusely. She was rushed to a private hospital but was declared dead by doctors,"
Pune: In an unfortunate incident, a 26-year-old doctor riding a two-wheeler died after her throat got slit by manja (abrasive string) of a kite in Pune's Bhosari area Sunday, the police informed.
The incident occurred when Dr Krupali Nikam's two-wheeler reached the Nashik phata flyover, a police official said.
The woman was a resident of Pimple Saudagar area in neighbouring Pimpri Chinchwad township.
Inspector Ajay Bhosle told TOI, "She tried in vain to pull the string away. She suffered heavy blood loss, fell off the scooter and fainted. A passerby on the flyover stopped his vehicle and took her to a nearby hospital. She was declared brought dead by the doctors there."
"She was unmarried. We have registered a case of accidental death. Our investigations are on," he added
In July last year, National Green Tribunal's principal bench in New Delhi ordered a nationwide ban on manja after it caused many such unfortunate incidents and caused damage coexisting birds and animals.
The Pune police had already scanned many shops selling manja. Police seized huge stocks of manja and filed cases against shop owners.
4 comment(s) on Unfortunate: 26 year old Woman doctor riding moped dies as kite string slashes her throat