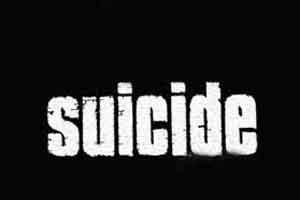 Patna: A day before marriage, 27-year old MBBS doctor allegedly committed suicide by jumping off from the roof of an Udaigiri apartment building recently.
According to a recent media report, the doctor was a resident of Patna and was pursuing her post-graduation from Kolkata based medical college. Her father is a retired Inspector General (IG). She was scheduled to get married to an IAS officer who is a DM of Kishanganj. A day before marriage, she allegedly jumped from a 13-storay apartment building 5 km away from her residence.
Read Also- Transfer to Rural Area: Doctor Allegedly Commits Suicide by Jumping off Building
The guard of the apartment informed media that after entering the apartment building, Snigdha told him that she is going to meet IAS officer Rachna Patil, but instead of going to the officer's flat, she went straight to the terrace and jumped.
Sources informed TOI revealed that she was allegedly involved with an affair to an IITian and wanted to marry him. No suicide note has been found till now
Patna Senior Police Superintendent Manu Maharaj informed TOI, "No suicide note was recovered either from Snigdha's body, car or residence. Her family members said she was undergoing medication for some ailment for the last few months. She reached the apartment from her residence at Patel Nagar in her chauffeur driven car. Snigdha had visited the apartment two days back as well. She had also kept a plastic stool inside the car. Her slippers, the stool and a plastic chair were recovered from the apartment's terrace. The motive behind her taking such an extreme step was not known yet."
Mr Maharaj told the UNI that a mobile phone was recovered from the roof of apartment. Further investigation is on.
Read Also: KGMU Junior Doctor probed under VYAPAM Scam allegedly commits suicide by Anaesthesia Overdose
9 comment(s) on Unfortunate: A day before marriage, MBBS doctor jumps off from apartment building