Unfortunate: SGPGI Molecular Medicine Demonstrator charred to death in Bus collision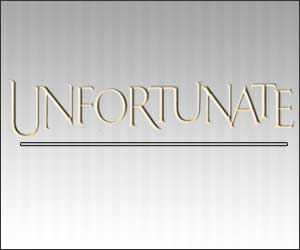 Mainpuri: In an extremely unfortunate incident, a female faculty attached to Lucknow's renowned Sanjay Gandhi Post Graduate Institute of Medical Sciences (SGPGI), and her six-year-old daughter, charred to death after the AC bus they were travelling in, caught fire at Agra-Lucknow expressway.
The unfortunate incident occurred around 1 AM on March 25, Monday near Karhal police station area in Mainpuri district of Uttar Pradesh. The bus collided with a divider and caught fire.
DSP Om Prakash Singh informed News agency UNI that two private buses were on their way to Lucknow from New Delhi late on Sunday night. The tyre of one of the buses deflated at milestone-77 at the Agra-Lucknow expressway following which another bus coming from behind lost control and rammed into a divider, leading to it engine catching fire.
Assistant superintendent of police (ASP), Mainpuri confirmed to PTI that the bus had four passengers and three staff members out of which two passengers and one staff was saved while four others have died.
Read Also: Unfortunate: 2nd Year MBBS student of Sharda University dies in Car Accident
The deceased have been identified as 31 year old Jyoti Zack, a senior demonstrator with SGPGI's molecular medicine department, her six-year-old daughter Niti, the bus's second driver and conductor. Jyoti's husband is posted at the Raj Bhawan in Lucknow.
The medico and her daughter's charred bodies were found on bus floor holding each other. Mainpuri City Circle Officer Abhay Narayan Rai told TOI that it seemed that they attempted to escape but failed due to heavy smoke.
According to cops, Jyoti had boarded the bus from Pari Chowk in Greater Noida where she had gone for a job interview. "After boarding the bus, she had made a video call to her husband. Dr Nirwan Nishant was waiting at the Alambagh bus terminal in Lucknow since 3 am," the Mainpuri CO informed TOI.
Meanwhile, staff at SGPGI, where Jyoti also worked as a teacher who took classes in molecular medicine, were shocked to hear the bad news.
According to Dr Alok Srivastava, faculty member, SGPGI, Dr Jyoti had published several papers in the area of medical genetics and was all set to represent the institute at an international conference slated to take place later this year.
The Uttar Pradesh Government Doctors' Association also extended support to the Nirwan family, adds the daily.
It has been reported that one critically burnt Saurabh Srivastava, hailing from Lucknow, was sent to SGPGI from Saifai Medical College for treatment while another injured was also sent to the state capital for treatment.
UNI reports that the main driver of the bus identified as one Dharmveer, had jumped from the vehicle as soon as the fire spread and is still absconding.
Read Also: Tragic Accident: 3rd year MBBS student of VIMSAR drowns in Hirakud Dam