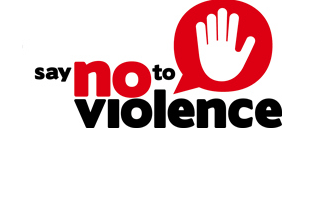 New Delhi: Addressing the issue of increasing instances of violence against doctors, the Union Health Ministry has now formed a 10-member committee to study the proposal to have a pan India law against assault on doctors on duty.
The first meeting of the committee members was held on Wednesday, the 10th July 2019 at Nirman Bhavan, New Delhi.
The panel is going to examine the "pros and cons" of bringing a central legislation against assault on doctors on duty and violence in clinical establishments.
The move come in light of the fact, that while instances against violence against doctors have become common in all parts of the country, many states have still not enacted a law to deal with such instances. Further in absence of set protocols including institutional FIRs, no action had been taken against angry patients and their relatives who continously assaulted doctors.
Read Also: Lack of Respect for Doctors: Dented Skull of Medico shows whats WRONG with Indian healthcare
Following the recent instances of attacks on medical practitioners, Union Health Minister Dr Harsh Vardhan had supported the demand for a central law and had said that such crimes should be made non-bailable.
He also had written to all states requesting chief ministers to consider enacting specific legislation for protecting doctors and medical professionals from any form of violence, along with suggesting a model law proposed by the IMA.
Committee Members
The committee comprises of Ministry officials, MCI representatives to AIIMS and RML Hospital New Delhi, along with representatives from the and IMA and FORDA.
Members of the committee include
Joint Secretary (MS division) MoHFW – Chairperson
Dr Anil Mankatala, DDG (P) DGHS- member
Representative, Ministry of Home Affairs-member
Representative, Department of legal affairs-member
Representative,MCI,MoHFW-member
Medical Superintendent, AIIMS New Delhi-member
Medical Superintendent, Dr RML Hospital-member
President/Secretary of Indian Medical Association-member
President/secretary (health) in Maharashtra, Uttar Pradesh, Tamil Nadu-member
Representative FORDA- member
Speaking to Medical Dialogues about the initiative, Representatives from FORDA stated, "During the meeting which was held under the chairmanship of JS MoHFW to discuss the need of central protection act against violence on doctors, healthcare professionals and healthcare care establishments, FORDA represented its stand and put forward demands of Central protection act, Hospital protection Force to be deployed Nationwide, Fast track trials of cases pertaining to assaults on doctors and ensuring conviction of the culprits. It also urged the concerned authorities to improve basic infrastructure of the hospital, SOP to be prepared impending untoward incident and Union Government and state govt to widely sensitise general population and spread awareness about the diseases and conviction of culprits."
0 comment(s) on Union Health Ministry Constitutes 10 member Panel to Bring Common Law on Violence against Doctors