Union Health Ministry plans Placement Cell at AIIMS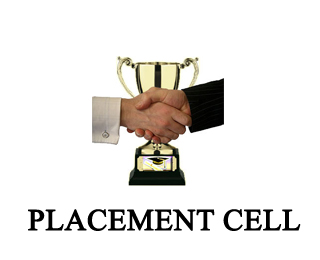 "At present, many doctors who do not get a job in the New Delhi campus choose to join private institutions or go abroad. We want to retain our talent by consolidating all vacancies and making an advance offer," Health Minister JP Nadda
New Delhi: As per a recent announcement made by the Union Health Minister JP Nadda, AIIMS is soon going to have a dedicated 'placement cell'. The move comes with an aim of providing good career opportunities to the doctors passing out from the prestigious institute, many of whom currently go to other countries to find better placements. This comes despite the fact that there are so many vacancies for medical practitioners within the government setup, even at the upcoming AIIMS
"At present, many doctors who do not get a job in the New Delhi campus choose to join private institutions or go abroad. We want to retain our talent by consolidating all vacancies and making an advance offer," Nadda stated.
"AIIMS is a culture, a legacy that its students, faculty, and administration have created over the last six decades. We want to employ the pass-outs from its parent institution so as to spread the same culture in newer institutions," he added
While appreciating the government's move, the Dr Harjit Singh Bhatti, president of AIIMS' Resident Doctors' Association told TOI that that proper ideation on placement for institute doctors is need of the hour.
"I am glad the government is thinking in this direction. We want to work with the institute but there are few vacancies and that too are notified over the year. If the government consolidate vacancies and declare them at the time of completion of senior residency, many students can benefit," he affirmed.
The trainee doctors at the institute who are from other states would be happy to serve in the new AIIMS-like institutions in their respective states as well, the RDA president added.
The six new AIIMS in Bhopal, Bhubaneshwar, Jodhpur, Patna, Raipur, Rishikesh are short of staff and the infrastructure is also less than satisfactory. But the government says that is an initial glitch and they were working towards making them institutions of national importance, reports TOI.
Speaking to the daily, the Health Minister confirmed that the ministry is also starting a mentorship programme under which professors of eminence from AIIMS, New Delhi will be given the mandate to guide the upcoming AIIMS. "There will be faculty and student exchange programmes on regular basis," he added.
In 2006, the government decided to open an institute such as AIIMS in different areas of the country so that people from other parts of the country did not have to come to Delhi for treatment. So far, 6 new AIIMS has started and 20 plans to be constructed.
Read Also: No Funds for 4 New AIIMS: Health Ministry looks to HRD Ministry to borrow funds