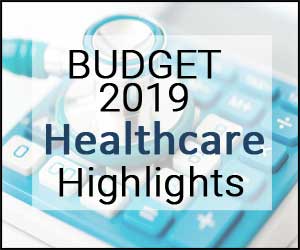 While no major expenditure highlights were made this year, in an important development the Finance Minister was seen announcing a FULL TAX Rebate to individual taxpayers with income upto Rs 5 lakh. This implies that people with gross income upto Rs 6.5 lakh will have to pay no taxes if they make investments 
New Delhi: " We have 21 AIIMS operating and being established in the country and i take pleasure in announcing that the 22nd AIIMS will be in my hometown state of Haryana," With this announcement, Finance Minister Piyush Goyal began the interim Budget for 2019-20 fiscal.
The minister was seen reminding the parliament that the Modi Government last year launched the world's largest healthcare program, Ayushmann Bharat, which has already benefitted 10 lakh people with poor and middle class have saved Rs 3000 crore owing to the same.
Since this year is the election year, there has been no full-fledged budget, only an interim budget.  An interim Budget, also known as A vote on account, implies that the government seeks the approval of Parliament for meeting expenditure for the first four months of the fiscal year (April-March) — paying salaries, ongoing programmes in various sectors etc — with no changes in the taxation structure, until a new government takes over and presents a full Budget that is revised for the full fiscal.
While no major expenditure highlights were made this year, in an important development the Finance Minister was seen announcing a FULL TAX Rebate to individual taxpayers with income upto Rs 5 lakh. This implies that, in next financial year people with gross income upto Rs 6.5 lakh will have to pay no taxes if they make investments
3 comment(s) on 22nd AIIMS Will be In Haryana: Finance Minister presenting Interim Budget 2019