Union Ministry of Ayush gets its new National Policy 2016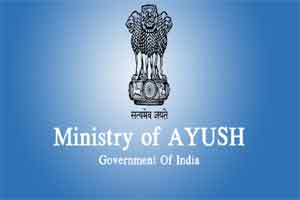 The Union Ministry of Ayush is getting its new National Policy -2016 after a gap of fourteen years. The previous one came out in the year 2002. The ministry's move is to be considered significant in the face of the many developments that have taken place  in the field of Indian Systems of Medicine and Homoeopathy, since 2002.
AS reported by  Pharma Biz, these developments include launching of National Ayush Mission, bringing out the  MSR on Ayurveda, amendments in various acts concerning Ayush, enhancment of quality of education through regulatory bodies, provision of infrastructural facilities for drug industry to ensure safety and efficacy of Ayush drugs,  hosting  of the World Ayurveda Congress in November, 2014, and the historic celebration of the first International Day of Yoga on June 21, 2015.
The new policy comes due to Modi government's renewed focus and thrust towards development of Ayush systems and their integration in the healthcare delivery system of the country.
The Indian Systems of Medicine & Homoeopathy continue to remain popular because of their accessibility and financial affordability .The Indian medicine system is also a part of Indian beliefs  and continues to remain an integral and important part of the lives of people;  for some a way of life.
It has also been observed that 'Complementary and Alternative Medicine or Traditional Medicine' is rapidly growing worldwide.
In India also, there is resurgence of interest in Indian Systems of Medicine. Growing  concern about the adverse effects of chemical based drugs and escalating costs of conventional health care is also a reason for the growing popularity of Traditional medicine. Longer life expectancy and life style related problems have brought along  increased risks of developing chronic, debilitating diseases  like heart disease, cancer, diabetes and mental disorders.
Although new treatments and technologies for dealing with them are in plenty, nevertheless, more and more patients are now looking for simpler, gentler therapies for improving the quality of life and avoiding iatrogenic problems.