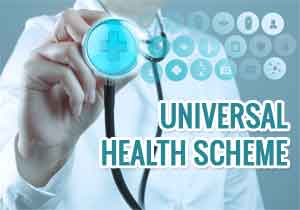 Bengaluru: The Karnataka government approved the 'Arogya Bhagya' scheme for universal health coverage under which all 1.40 crore eligible households in the state would be beneficiaries.
Under the scheme, all facilities will be provided through 'Aadhar linked Universal Health Card' to beneficiaries categorized into A and B sections, Parliamentary Affairs Minister T B Jayachandra told reporters after a cabinet meeting.
Studied at Indraprastha College for Women (Delhi University), completed in year 2014. Currently working with Medical Dialogues, a online Medical news paper dedicated for healthcare Professionals.
0 comment(s) on Karnataka: Universal health scheme for 1.4 crore eligible households