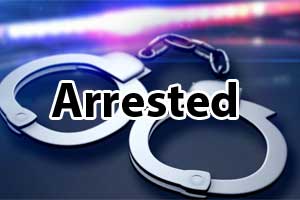 Lucknow: The Special Task Force of Uttar Pradesh Police has busted a gang involved in the sale of adulterated blood with the arrest of five people, officials said on Friday.
Rashid Ali, Raghvendra Pratap Singh, Naseem, Pankaj Kumar Tripathi and Honey Nigam were arrested on Thursday from Faizullahganj area of the capital for selling blood mixed with saline water.
In an official statement issued here, an STF spokesperson said, "Acting on a tip-off that a gang involved in selling adulterated blood (by mixing it with saline water) at double rate was operating in Faizullahganj area of the state capital, a team of UP STF and Food Safety and Drug Administration (FDA) conducted a raid yesterday, and arrested five persons."
Following sustained interrogation, raids were conducted at Sitapur Road and Nishatganj localities. The gang used to change its place of work and run an illegal blood bank, the STF said.
"Prime accused Naseem said that he used to lure professional blood donors and extracted their blood after intoxicating them. By mixing saline water, one unit of blood was effectively doubled. Every adulterated unit was sold in the range of Rs 2,000 to Rs 3,000," the STF said.
A total of 35 blood bags, 30 HIV kits, platelet bags, fake stamp papers and labels were recovered from the gang, the STF added.
A case has been registered under various sections of the IPC against the arrested, the STF said. NAV RHL
1 comment(s) on UP: 5 arrested for selling adulterated blood mixed with saline water