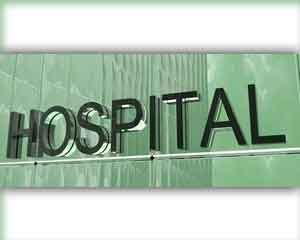 Lucknow: The Uttar Pradesh government laid out various measures in its budget to strengthen medical facilities and open new healthcare centres in rural and urban areas.
The state government has made a budgetary provision of Rs 85.50 crore to set up 100-bed hospitals in the state.
Besides, 300-bed hospitals will be opened in Bareilly, Moradabad and Devipatan (Gonda), at an estimated cost of Rs 33.25 crore. Meanwhile, it set aside Rs 10 crore to open 50- bed hospitals in rural areas.
The government has allocated 10 crore to construct 50-bed hospitals in urban areas, while setting a side Rs 49.75 crore and Rs 85 crore for Primary Health Centres and Community Health Centres, respectively, with a view to strengthen medical facilities in far-flung rural areas.
It also allocated Rs 150 crore for cashless medical facility for state employees and pensioners for the treatment of incurable diseases.
The budget also made a provision of Rs 125 crore for providing special medical facilities in district joint hospitals.
The government also granted Rs 19 crore for expansion of Dr Shyama Prasad Mukherjee Civil Hospital in Lucknow.
The state government also informed that an MoU has been signed with the Centre for 24×7 electricity for all.
The MoU was signed on April 14, 2017.
The state government has set a target to provide 24 hours electricity facility to every citizen of the state by 2019.
It will soon implement new 'Solar Energy Policy' to attract investment from the private sector.
The government has allocated Rs 30 crore to set up solar street light plants for community street light.
0 comment(s) on UP budget: Govt to open hospitals to boost medical facilities