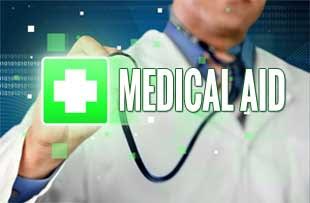 Lucknow: Uttar Pradesh Chief Minister Yogi Adityanath has given over Rs 1.19 crore as medical aid to 91 people suffering from various diseases, in the past three months.
The beneficiaries belonged to various parts of the state including the capital city, Allahabad, Kanpur, Hathras, Etawah, Farukhabad, Jalaun, Deoria, Sonebhadra, Kheri, Maharajganj, Gorakhpur, Mirzapur and Lalitpur, an official spokesman said.
These persons were suffering from cancer ailments related to liver, kidney and heart, he said.
0 comment(s) on UP CM gave Rs 1.19 cr medical aid to 91 people