Political Pressure? UP Medical College appointments based on politicians recommendations, alleges Commissioner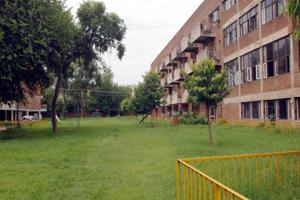 Basti UP: The appointment of staff in Maharishi Vashishtha Medical College here has allegedly been done on the recommendations of MP, MLA and district BJP president, said Commissioner Anil Sagar on Thursday.
It is alleged that the letter pad of MLA Ajay Singh Harraiya, MLA Basti Sadar Dayaram Chaudhry, Basti MP Harish Diwedi and District BJP president Pawan Kasaudhan has been used to make recommendations for the appointment of the staff.
Speaking to media, Commissioner, Basti Division, Anil Sagar said, "We have got information that a placement agency is involved in the appointment of staff in Vashishtha Medical College here."
Read Also: Doctors, Medicos at AIIMS, RML, PGI Chandigarh to join protest against NMC Bill
Sagar said: "We are conducting the investigation to find out what is happening. Whosoever is found guilty, action will be taken against that person."
Read Also: Bihar: Medical Fraternity Up against Journalist for Entering ICU, Heckling Doctor
On being asked if politicians in the district are pressurising the principal to make appointments on their recommendations, Sagar said: "We have asked the Principal to not to come under any pressure."
Read Also: Telangana to enhance retirement age of medical faculty to 65 years, Young Doctors take out Protest
Basti is situated 202 km east of State Capital Lucknow and Basti Railway station lies on the mainline connecting Lucknow with Gorakhpurand places of Bihar & Assam. An Autonomous State Medical College was  established in Basti in 2019, named Maharishi Vashishtha Medical College or GMC Basti.
The Government Medical College Basti is established in Approx.7 acre of land and is associated with OPEC Hospital Kailly - its teaching hospital. It is a fully functional 500 beded hospital having central laboratory services, CT scan, X-ray , ICU, ICCU, PICU , OTs, 24 hrs Emergency services and full strength of specialist staff is available in the hospital. the construction of an administrative block, pre-clinical departments is complete. construction of central liabrary, accommodation for faculty and students are inn full swing.