UP mulls Walk-in Appointment of Doctors, doing away with Public Service Commission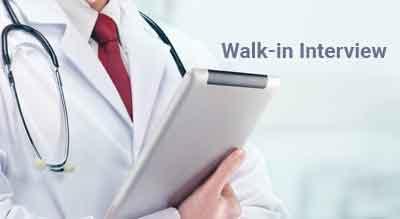 Allahabad: A proposal was afoot to recruit government doctors in UP through "walk-in interviews", doing away with the earlier process of selection involving the Public Service Commission, state Health Minister Siddharth Nath Singh said.
"I wish to propose recruitment of MBBS doctors through walk-in interviews. The selected candidates may directly be posted at Primary Health Centres (PHCs) and Community Health. Centre (CHC)," he said.
"In this way, there will be no need to involve the UPPSC which has earned a lot of infamy for corruption over the past few years", he added.
The UPPSC had been rocked by various scandals during the previous Samajwadi Party government in the state.
These included leakage of question papers for civil services preliminary examinations and appointment of Chairman Anil Yadav being struck down by the Allahabad High Court.
The health minister said, "tomorrow, meeting of the state cabinet, headed by Chief Minister Yogi Adityanath, is scheduled. I will try to bring forth the proposal there. If it does not materialise tomorrow then I will certainly take it up next week."
The minister said that the state is facing a shortage of "7,000-7,500 doctors and 18,000 paramedicals. We also need AIIMS and super-specialty hospitals. But I wish to start off by making optimum use of the resources we already have."
He also called upon private practitioners to devote a little time to PHCs and help in revolutionising the states health care sector.
He promised incentives for those medical professionals who will put two years of service at PHCs and CHCs and devote their time for the proposed move to introduce "evening OPDs".
Singh also said he was committed to improve the condition of AYUSH centres and increase the number of BAMS (Bachelor of Ayurveda, Medicine and Surgery) doctors at PHCs and CHCs.