Upgrade infrastructure of Government Medical Colleges for forensic investigation of crimes: SC to Centre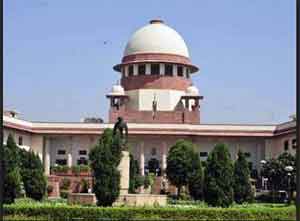 New Delhi: In a move to carry out an impartial investigation of crimes, the apex court of the country has suggested that the existing infrastructure in the Government Medical Colleges should be upgraded and utilized to deal with aspects of criminal investigation backed by scientific/forensic front and trained manpower.
The observation was made in Dilawar vs. State of Haryana case by a bench of Justice Uday Umesh Lalit and Justice Vineet Saran. The bench while noting that there exists just seven Central Forensic Science Laboratories in the country, namely, CFSLs under DFSS at Bhopal, Chandigarh, Guwahati, Hyderabad, Kolkata and Pune. CFSL (CBI) at New Delhi, the bench stated
In Hussainara Khatoon & Others (V) v. Home Secretary, State of Bihar, Patna, (1980) 1 SCC 108, the need to have the scientific and forensic laboratories and trained manpower was stressed by this Court so that the progress of investigation is not hampered. Though the observations of this Court in Hussainara Khatoon (supra) were made almost 40 years back, the situation as depicted in the above statistics shows that even today, in the entire country there are only seven Central Forensic Science Laboratories. Ideally, there should be at least one Central Forensic Science Laboratory in every State. Lack of facilities and inadequate manpower to deal with scientific and forensic aspects of investigation definitely delays the entire process.
The court added that Forensic Medicine, as a subject is part of a curriculum of Medical Education. Consequently, the trained manpower as well as the facilities on that behalf, would naturally and normally be available in concerned medical colleges. "It would perhaps be easier to upgrade the facilities and have additional manpower so that the infrastructure available in some of these colleges can also be put to proper use to expedite the process of investigation." the court added
The bench noted;
In our view, not only should there be at least one Central Forensic Science Laboratory in every State, but the infrastructure already in existence in Government Medical Colleges may also be utilized after due up gradation so that the process of investigation will never be prejudiced for want of due support on a scientific or forensic front.
In this regard the apex court directed the Central Government to file an affidavit explaining the following details;


What would be the capital outlay required to have a full-fledged Central Forensic Science Laboratory in every State; and


What would be the capital expenditure to upgrade the facilities in every Government Medical College as stated above so that those facilities could also be utilized for forensic and scientific examination.


Also Read: Upgradation of Govt Hospitals: LNJP to get 22 a storey Gynae Paediatric Medicine block, 57 beds in OPD