Upto 10 years jail for DMLT holders running path labs alone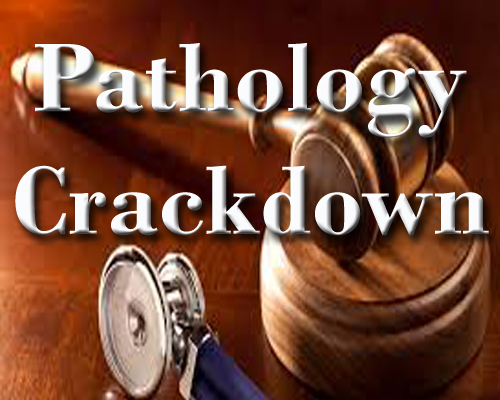 Mumbai : Taking strong stand against laboratory technicians running stand alone laboratories in the State, the State Government of Maharashtra has issued government order clearly stating that legal action shall be initiated against any Diploma in Medical Laboratory Technician (DMLT) holders  (or equivalent) running independent pathology labs or signing pathology reports.
The order clearly spelt out that a DMLT and equivalent diploma holder, running an independent pathology lab is an OFFENCE. While DMLT can examine the sample, they have no authority to sign it independently. For the same, one has to appoint a qualified pathologist who is registered with the MCI as well as the MMC.
This comes after a series of investigations done by MMC, whereby it found pathology labs being run without pathologists and many diploma holder lab technicians signing the report
It is reported that contravention of the provisions of the law may lead to stern action against such practitioners.
As per the order, action shall be initiated under section 33 of the Maharashtra Medical Practitioners Act, 1961. The section that deals with action against practitioners not falling/registered under the Act and clearly states that if one contravenes with the provision of the act, for the first offence, one would be fined with rigorous imprisonment for not less than 2 years which may extend up to 5 year and/or  fine not less than Rs 2000 extending upto Rs 10,000. For second subsequent offence, he can be jailed for 10 years and Rs 10,000 fine.