A healthy diet linked to lower risk of erectile dysfunction: JAMA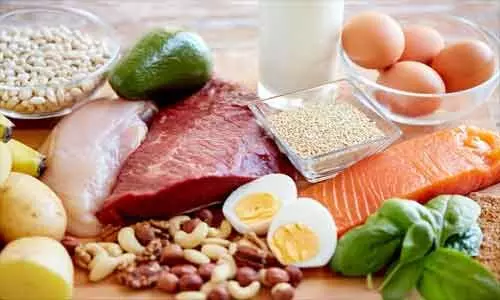 According to recent research, investigators have found an inverse association between healthy dietary patterns, and the risk of developing erectile dysfunction in men.

The study has been published in the JAMA Network.

Erectile dysfunction, especially in younger men, is an early sign of cardiovascular disease and may decrease the quality of life. Men may be motivated to adopt a healthy dietary pattern if it lowers their risk of erectile dysfunction.
Hence, Scott R. Bauer and his associates from the Department of Medicine, University of California, San Francisco conducted this study to assess the association between adherence to a diet quality index based on healthy dietary patterns and erectile dysfunction in men.
The authors included 21,469 men from the Health Professionals Follow-up Study with follow-up from January 1, 1998, through January 1, 2014. Participants included US male health professionals aged 40 to 75 years at enrollment. However, men with erectile dysfunction or a diagnosis of myocardial infarction, diabetes, stroke, or genitourinary cancer at baseline were excluded. A food frequency questionnaire was used to determine nutrient and food intake every 4 years.
Diet quality was assessed by the Mediterranean Diet score and the Alternative Healthy Eating Index 2010 score, with higher scores indicating a healthier diet. Dietary index scores were cumulatively updated from 1986 until men developed erectile dysfunction, cardiovascular disease, died, or were lost to follow-up. Incident erectile dysfunction was assessed with questionnaires in 2000, 2004, 2008, and 2012. Hazard ratios (HRs) by prespecified categories or quintiles of dietary index scores were estimated using Cox proportional hazards regression analyses stratified by age.
Based on the analysis, the following findings were noted-
Men younger than 60 years and in the highest category of the Mediterranean Diet score had the lowest relative risk of incident erectile dysfunction compared with men in the lowest category.
Higher Mediterranean diet scores were also inversely associated with incident erectile dysfunction among older men.
Men scoring in the highest quintile of the Alternative Healthy Eating Index 2010 also had a lower risk of incident erectile dysfunction, particularly among men age younger than 60 years.
Therefore, the authors concluded that "these findings suggest that men who are concerned about erectile dysfunction risk should be counseled regarding the potential contribution of their dietary practices. Future randomized clinical trials of healthy dietary patterns in men should include erectile function assessments to determine whether healthy dietary patterns can prevent or reverse erectile dysfunction."
For further reference, log in to:
Bauer SR, Breyer BN, Stampfer MJ, Rimm EB, Giovannucci EL, Kenfield SA. Association of Diet With Erectile Dysfunction Among Men in the Health Professionals Follow-up Study. JAMA Netw Open. 2020;3(11):e2021701.
doi:10.1001/jamanetworkopen.2020.21701
Source : JAMA Network