Adrenalectomy during radical nephrectomy may not improve survival in renal cell carcinoma: Study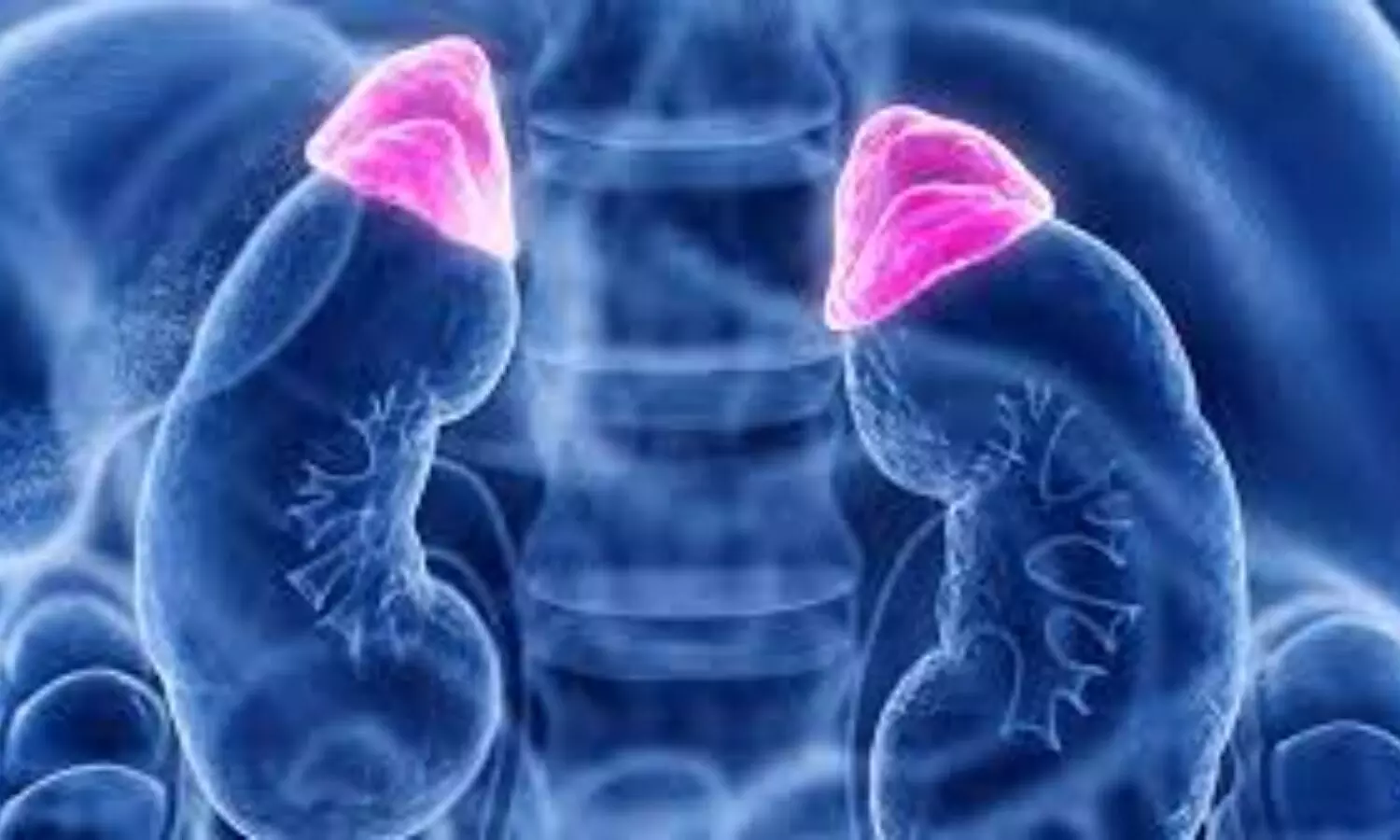 Adrenalectomy conducted during radical nephrectomy has no significant benefit in improving the survival outcome in patients of renal cell carcinoma, suggests a study published in the Urology journal.

Adrenalectomy is a routine surgery wherein one or both adrenal glands are removed. In the case of kidney cancer, ipsilateral adrenalectomy was once considered a standard treatment during radical nephrectomy. However, in present times the actual benefit of the routine adrenalectomy has been probed due to the limited involvement of the adrenal glands in case of renal cell carcinoma.
In a recent study, the researcher Kutikov A investigated the proportion of patients getting adrenalectomy, the total prevalence of adrenal involvement as well as the actual oncologic outcomes of routine adrenalectomy in a present-day practice.
The researcher selected 2759 patients belonging to a collaborative prospective cohort from 14 major Canadian centers between January 2011 to February 2020, who were getting radical nephrectomy. Out of which 831(30.1%) had simultaneous adrenalectomy while in 102 (3.7%overall; 12.3%of adrenalectomy) pathological adrenal involvement was noted. The data source was Canadian Kidney Cancer information system. The exclusion criteria were if any patient had non-RCC histology, multiple tumors, contralateral tumors, metastatic disease, or previous history of RCC. Demographic, patient demographic, clinical, and surgical information of all the participants was collected, summarized, and compared. The median follow-up of all the patients in the study was 21.6 months.
The findings were as follows:
Patients with adrenalectomy had an increased incidence of venous tumor thrombus (30.3% vs. 9.6%; p<0.0001),
They also had a greater T stage (71.1% vs. 43.4% pT3/4; p<0.0001), lymph node metastases (17.6% vs. 10.7%; p=0.0035), Fuhrman grades (71.4% of Fuhrman grades 3/4 vs. 56.2%; p<0.0001) as well as increased proportion of clear cell histology (79.3% vs. 74.5%; p=0.0074) compared to the no adrenalectomy group.
Additionally, patients receiving adrenalectomy had an increased risk of recurrence (HR 1.23; 95%CI 1.04-1.47; P=0.019) and no difference in survival rate (HR 1.09, 95% CI 0.86-1.38, p=0.48).
The author concluded that adrenalectomy is not associated with better oncological outcomes of recurrence/survival. Hence, adrenalectomy should specifically be used in patients with radiographic indicated adrenal involvement and/or intra-operative adrenal involvement.
Reference:
A study titled, "Adrenalectomy During Radical Nephrectomy Does Not Improve Survival" by Kutikov A published in Urology journal.
2021DOI:https://doi.org/10.1016/j.urology.2021.05.05
Source : Urology journal