Study sheds light on importance of genetic counseling for men with prostate cancer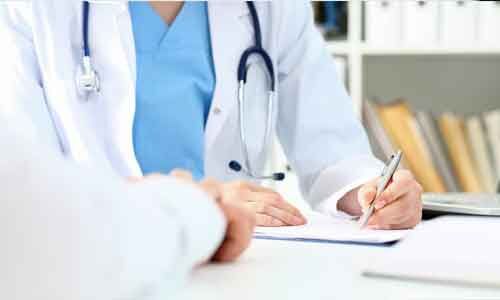 USA: Genetic testing (Somatic and Germline) has become pertinent for the treatment of prostate cancer and it is vital to rule out hereditary cancer syndromes in affected men and their families. This brings us to Genetic counseling, an important component of genetic testing. It is highly imperative for the treating clinicians to discuss all aspects and implications of genetic testing with patients in both pre-test and post-test settings. This helps to facilitate and maintain positive regard and confidence between clinician and patient.
This drove Dr. Colette Hyatt and colleagues from Philadelphia to elaborately describe the various aspects of genetic counseling for prostate cancer and it was published in the Journal of Urologic Clinics of North America, Volume 48 on August 2021.
The key highlights of the article are:
o The BRCA1 and BRCA2 germline mutations linked to hereditary breast and ovarian cancer syndrome (HBOCS) are also linked to an increased risk of prostate cancer, particularly when BRCA2 is positive.
o Compared to BRCA1, BRCA2 Germline positivity is associated with a 20% to 60% lifetime chance of getting prostate cancer.
o Prostate tumors are frequently linked to more aggressive illness, such as a Gleason score of 7 or higher.
o The G84E variation in the HOXB13 gene is linked to an increased risk of prostate cancer as well as early age of onset.
o Multiple investigations of males with Lynch syndrome have found an increased risk of prostate cancer. Lynch syndrome is a hereditary cancer condition caused by a germline mutation in one or more of the five mismatch repair (MMR) genes (MLH1, MSH2, MSH6, PMS2, EPCAM).
o Genetic Information non-discrimination Act (GINA) was adopted in 2008, and it offered certain safeguards for patients' genetic information, such as genetic testing results or family health history. GINA has all the policies which the patients undertake. It covers health insurance and employment.
Source:
Hyatt, C., McDougall, C., Miller-Samuel, S., & Russo, J. (2021). Genetic Counseling for Men with Prostate Cancer. Urologic Clinics of North America, 48(3), 323–337. https://doi.org/10.1016/j.ucl.2021.03.004
Source : Urologic Clinics of North America