Verinurad and febuxostat protect kidney function in T2D: Study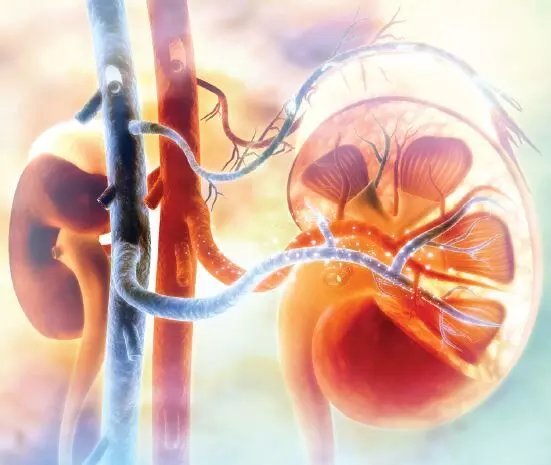 Researchers at the University of Limerick, Ireland have found potential benefits of new drugs (Verinurad and febuxostat) in protecting kidney function by reducing albuminuria and serum urate (sUA) in patients with type 2 diabetes. The study details were published in the American Journal of Kidney Diseases (AJKD) on October 29, 2020.

Despite advances in clinical care, patients with T2DM continue to have a high residual risk of progression to CKD and cardiovascular (CV) events, especially those with albuminuria. Therefore, lowering albuminuria in patients with T2DM remains a major goal to prevent CKD progression and its consequences. Hyperuricemia, characterized by elevated serum urate (sUA) concentrations, is associated with the presence and development of CKD. Verinurad is a novel, highly potent, specific urate transporter 1 (URAT1) inhibitor that reduces sUA levels in patients with gout. By combining verinurad with febuxostat, a competitive XO inhibitor commonly used to treat hyperuricemia in patients with gout, an intensive urate-lowering effect may be achieved, potentially leading to greater kidney protection.
Preliminary studies in healthy volunteers have shown that the novel combination of verinurad and febuxostat provides greater reductions in sUA levels than either drug alone. CITRINE trial results also reported that the combination of drugs reduces albuminuria. So, the researchers conducted a trial to evaluate the impact of this combination on albuminuria in hyperuricemic patients with T2DM, assess any additional effects on renal function, and examine the safety profile of this novel combination.
It was a Phase 2, multicenter, prospective, randomized, double-blind, parallel-group, placebo-controlled trial on 60 Patients aged ≥18 years with hyperuricemia, albuminuria, and T2DM. They were randomly assigned to receive either verinurad (9 mg) and febuxostat (80 mg) (n=32) or matched placebo (n=28) once daily for 24 weeks. The major outcome assessed was the change in urine albumin-to-creatinine ratio (UACR) from baseline after 12 weeks' treatment. Safety and tolerability, and effect on kidney function were also assessed.
Key findings of the trial were:
♦After treatment with verinurad and febuxostat, the researchers observed a reduction in UACR level of about –38.6% at 1st week. This effect persists on 12th ( –39.4%) and 24th week (–49.3%) respectively.
♦They also found that the Serum urate (sUA) levels were lower with verinurad and febuxostat than placebo at 12 and 24 weeks (59.6% and 63.7%).
♦They didn't observe any clinical changes concerning estimated glomerular filtration rates (eGFR), serum creatinine, or serum cystatin C concentrations.
♦They reported both Verinurad and Febuxostat were well tolerated by patients.
Professor Stack said, "Although these are early clinical findings, our results show that combined treatment with Verinurad and Febuxostat in patients with diabetes results in a rapid reduction in albuminuria that was sustained through week 24".
The authors concluded, Verinurad and febuxostat reduced albuminuria and lowered sUA concentrations in patients with T2DM, albuminuria, and hyperuricemia".
For further information:
Article Source :
American Journal of Kidney Diseases