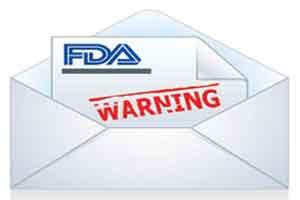 Chennai: Torn notebook recording deficiencies, lack of batch manufacturing records, use of unofficial notebooks, lack of audit trails on operation of computer systems, product mix-ups due to manufacturing deficiencies are some of the violations found by USFDA at Cadila Healthcare Ltd's two plants.
The United States Food and Drug Administration (USFDA) on December 23, 2014 had issued a warning letter to Cadila Healthcare for various deficiencies in its production process and documentation at its two plants in Gujarat.
The warning letter was addressed to Pankaj R Patel, chairman and managing director, Cadila Healthcare.
The USFDA found significant violations of current good manufacturing practice (CGMP) regulations for finished pharmaceuticals.
"Our investigators found several plastic bags filled with paperwork and other scrapped items in the scrap yard. One item was a torn notebook of deficiencies recorded during review of your batch manufacturing records," the regulator said in its letter.
According to USFDA, the Indian company did not explain why production personnel used unofficial paper for documenting relevant CGMP data.
The USFDA also said Cadila Healthcare failed to control the use of computerised systems in the quality control laboratory.
"Our inspection team found that the laboratory manager had the ability to delete data from the Karl Fischer Tiamo software. During our limited review of your Karl Fischer data, we found that one file had been deleted.
"However, because the audit trail function for the Karl Fischer Tiamo software was not activated, and because eight different analysts share a single username and password, you were unable to demonstrate who performed each operation on this instrument system," the warning letter notes.
"You do not have a record of the acquisition of all data, nor do you have records of changes to or modifications of such data," the letter added.
0 comment(s) on USFDA warns Cadila on lack of audit trails, torn notebooks, product mix-ups,