Uttar Pradesh: Homeopathy Professor claims to Cure Diabetes in 2 days; gets ASCI wrath on Twitter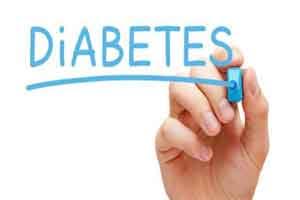 New Delhi: Reaching out to millions of diabetics across the globe, a homoeopathy doctor from Agra recently took to his twitter handle claiming that he can cure diabetes in a just a matter of few days. In no time the tweet attracted reactions from the netizens leading to a debate on the social platform.
In order to substantiate his claim, Dr Pradeep Kumar Gupta posted videos of patients that showed the medical practitioner in conversation with patients at his hospital. Doctor Gupta is a professor and Head of Department, P.G. Department of Materia Medica at Naiminath Homoeopathic Medical College, Hospital & Research Center, Agra.



Diabetes cured in 2 days @ Naiminath Homoeopathic Hospital, Agra, India # India's first NABH accredited Homoeopathic Hospital pic.twitter.com/19WkDC1tDC


— Pradeep Kumar Gupta (@Pradeep26589952) August 20, 2019
Till date, there is no cure for diabetes, but it can go into remission. However, the video gave food for thought and sparked debate while drawing mixed reactions from various fora. Some tagged him as quack while others poured down serious and sarcastic comments. The tweet also drew backlash from the medical fraternity as one doctor called the post as absolute misleading.



This is absolutely misleading! Diabetes cannot be 'cured' but only 'managed' with diet, exercise and drugs(if needed). And homeopathy has no role to play in curing or managing diabetes. You are putting people's life at risk with a false narrative. https://t.co/xJaIVNBgYI


— Dr Sumaiya Shaikh (@Neurophysik) August 20, 2019



You are misleading people and bringing disrepute for homoepathy and us all homoepaths like me.same on you. you know it can't be cured like this.


— Dr Raj (@DrRPVerma) August 20, 2019
With a pinch of sarcasm and humour, another doctor commented whether the homoeopathic doctor has apprised the Nobel Prize Organization about the same.



Have you Informed Nobel Prize organisation ? You deserve it. @NobelPrize


— Dr.Ramesh Patel (@pnhin) August 20, 2019
Coming across the same, the self-regulatory voluntary organization of the advertising industry in India, Advertising Standards Council of India(ASCI) responded to the video, stating the claim to be misleading and in violation of the medical ethics and norms. ASCI further asked All India Institute of Ayurveda, Ministry of AYUSH to take note of the same.



This claim appears be in violation of #DMR regulations as well in violation of the advisory by Central Council of Indian Medicine #CCIM Kindly note @AIIA_NDelhi @moayush


— ASCI 77100 12345 (@ascionline) August 20, 2019
Despite facing backlash on the social platform, the doctor gave it back to the trollers and responded to many. When a Tweeterati commented stating him a "Tout", Dr Gupta responded by saying him to be a tout.



You, it's you, only its you.


— Pradeep Kumar Gupta (@Pradeep26589952) August 21, 2019