Uttarakhand disaster management department to train hospital staff to deal with emergencies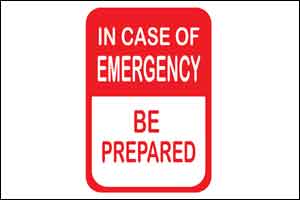 Dehradun: Uttarakhand's Disaster Management Department will train staff at hospitals in the state to increase their preparedness in dealing with emergency situations, an official said.
The decision was taken at a meeting with all stakeholders convened at the State Emergency Operation Centre (SEOC) here to work out a strategy to deal with emergencies like a fire in the hospital premises and medical emergencies which usually arise in the wake of natural disasters, Additional Secretary (disaster management) Sabin Bansal told media persons.
He said officials of SEOC will first visit hospitals to assess their infrastructural and human resource requirement and recommend their augmentation wherever required.
These visits will be followed by a training programme for the staff at hospitals, including doctors to teach them how to respond quickly and effectively to an emergency, Bansal said.
After the training is over, the staff deployed at hospitals will be given situations where their skills to handle an emergency will be put to test to assess their preparedness, he said.
Such an exercise involving all stakeholders, including NDRF, SDRF, traffic police, state police and civil administration will ensure that hospitals of the state are fully equipped with the required infrastructure and manpower for effectively handling an emergency, the official said.
The exercise will begin as a pilot at the city's Doon Hospital and will be extended to other such facilities in the city besides district and base hospitals, he said.