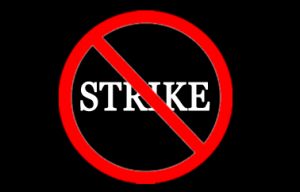 The severe financial crunch in Doon Hospital and Doon Women's Hospital has not only led to a stress situation for the hospital administration, even the contract workers also threatening to go on strike ; for not receiving their since November last year.
The hospital had an approved budget of Rs 17 crore, but only Rs 5.27 crore has been received till date.
Principal medical superintendent RS Aswal of Doon Hospital is implied to have said that we are not able to pay the salary of the contract workers which amount to Rs 17 lakh per month. We are not sure how soon we can pay them, as there is still unavailability of funds at the hospital.  "
If such a situation continues, and the hospital is not able to dispense the salary by the end of this month, the contract workers have threatened to go on strike.
A similar situation exists for the Doon Women's Hospital contract staff too. Though some of them have been paid in December, their salary too has been pending since November.  The hospital cleared the salary in December, only when they did not pay the electricity to pay the salary dues.
As reported by TOI, Mohan Khatri, member of the Doon Hospital Managing Committee, said, "We celebrated the New Year with no money in our pockets. We will not allow the first month of the year to go by without getting the money we deserve. The severe lack of funds is affecting not just us, but even the provision of health services. We will go on strike if we are not paid this month too."
A senior doctor at the Doon Women's Hospital said, "The budget approved for 2014-15 for Doon Women's Hospital was around Rs5.68 crore. We received only Rs1.5 crore. What is funny – even if it hurts – is that suddenly, the government comes into funds around February and March, because of the budget needs to be exhausted before the end of the financial year. That is how the government hospitals have been working for ages. Is it any wonder that health services in the state do not improve?"
0 comment(s) on Uttarakhand: Doon Hospital's contract workers threaten strike