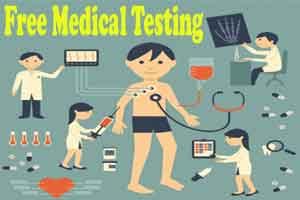 The Department of Health in Uttarakhand has announced its decision to provide free of cost additional diagnostic treatment to patients visiting government hospitals from March 01.
The decision was arrived at recent departmental meeting chaired by Health Minister Surinder Singh Negi. This matter was being pursued by the department of health for a long time to bring more than 50 diagnostics free in all the government hospitals. However, lack of manpower and finances has not made it possible.
The National Health Mission (NHM) will now be funding the entire scheme, and 30 tests will be provided free to all patients, with the current strength of manpower available in all the hospitals.
In addition, health or surgical camps will also be held across the districts. A separate help desks will be set up to assist the physically challenged patients in districts hospitals, except at Chamoli and Almora.
As reported by Tribune, "We have conducted around 27 camps and soon, more camps will be held. All the doctors will have to compulsorily perform duty at the camp for 22 days," said officiating DG Kusum Nariyal.
During the camps, the patients with chronic diseases get an opportunity to be referred to a higher centre for treatment and become beneficiaries of Mukhya Mantri Swasthya Beema Yojana (MSBY).
Further, the tenure of private partners engaged for the MSBY scheme has been extended by two months. It will now end in February and the officials will have to invite tenders again. The Health Department has also asked the officials concerned to start the process of establishing trauma centres in public private partnership mode.
0 comment(s) on Uttarakhand: free medical test in govt hospitals