Uttarakhand: Govt finally terminates 52 doctors who had resigned for private practice, to begin fresh recruitnments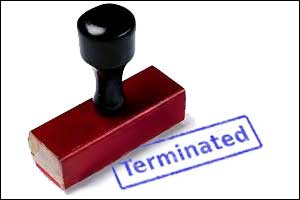 With the removal of these 52 doctors, decks have been cleared for recruitment of new doctors
Dehradun: The Uttarakhand State Health Department has officially terminated the services of 52 government doctors most of whom had resigned from their duties and stopped serving without administration's approval on their resignation letters.
In place of them, new doctors will now be recruited by the government.
In Uttarakhand, healthcare services have been derailed since the formation of the state. The main reason for this is evidently the shortage of doctors.
In such a situation, when the government observed the absence of doctors lately; it was revealed that there are many doctors who are present as per the documents, but they have not served in the hospitals for a long time. After a thorough search, it was further discovered that many of these doctors had submitted resignation letters but they had not waited for the government's approval on the same.
The said doctors had given their resignations between 2003 and 2014 and began private practice. During this period, when the department issued notices to several doctors, some joined.
However, seeing the violation, the Government had recently sought a report of the absentee doctors from the Director General of Health; wherein 52 doctors were found to have given resignation and presently serving in private hospitals. The government has now approved the resignation of all of them.
Read Also: Absent from Duty: 137 government doctors handed show cause notice in Telangana
Speaking to the Jagran, State Secretary of Medical Education Nitish Jha informed that due to the absence of these doctors for a long time, those posts were not being recruited. That's why their services have been terminated.
"The services of 52 doctors absent in 11 districts have been terminated. The said doctors were appointed in the year 2003, 2004, 2012 and 2016," Secretary Jha confirmed.
3 doctors who were deployed in Udham Singh Nagar district, 5 in Almora, 3 in Uttarkashi, six in Pithoragarh, six in Rudraprayag, five in Dehradun, five in Champawat, five in Haridwar, seven in Nainital, five in Pauri and two doctors in Bageshwar district have been relieved from their duties officially by the health department, according to Amar Ujala.
With the removal of these doctors, decks have been cleared for recruitment of new doctors, adds Pioneer.
Read Also: Salary of 4 doctors withheld for being Absent from duty during Inspection