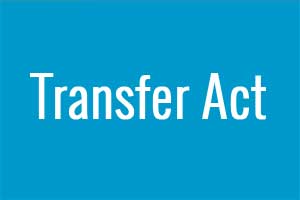 Doctors oppose move to be included in the recently passed Transfers Act
Uttarakhand: The state government's recent attempt to bring medical practitioners under the Ambit of the Transfers Act, has met with stern opposition from doctors across the state.
It is reported that State Assembly in December 2017 passed the Uttarakhand Annual Transfer Act-2017  that paved the way for bringing into order the contentious issue of the transfers of Government employees. The Act gives a constitutional status to the transfer policy and Except for civil servants and judicial officers makes it mandatory for government officials to be posted from normal to remote areas and vice-versa.
Now, the move of the government to implement the Act on doctors has drawn their anger, with Medical practitioners stating that the government should first fill up the vacant posts in the state before forcing the doctors to take up the mandatory transfers
The government must first fill the posts and then implement the Transfer Act. At present, it is trying to fill 85% seats with 15% strength," said Dr Anand Shukla, vice-chairperson of the Uttarakhand Medical Services Association told HT
"Doctors are not provided even basic facilities. The transfer should be for a specific time and they must be given an assurance that they will be posted at normal locations after serving for a specific period in the remote locations. At present, once a doctor is posted in a remote location, he/she remains there forever,"Dr DP Joshi, president of the Association told the daily
It is reported that the entire state, especially the 10 hill districts are currently suffering from a severe shortage of doctors, especially specialists with over 85% posts of specialist doctors are lying vacant making a serious shortage of medical practitioners in the state. Moreover, doctors pointed out that its not just doctors, the state also does not have enough infrastructure and combined support to provide medical facilities to patient
What does Transfer Act Say?
Tribune reports Under the Act three categories, Sugam (easy to access), Durgam (hard to access) and on request transfers have been made. As per the provisions of the act the employees who have completed four years in easily accessible locations would be transferred to hard to access areas. Similarly, the employees who have less than four years continuous service in easily accessible areas but with a total tenure in such locations of more than 10 years, would also be transferred to hard to access areas.
The employees who have more than four years of service in hard to access areas would be eligible for transfer in easily accessible areas. However, relaxation has been made for physically impaired, those suffering from incurable diseases and the employees who have crossed 55 years of age.
2 comment(s) on Mandatory Transfer for Doctors in Uttarakhand meets stern opposition