Uttarakhand: Doon Hospital Pathology Department ransacked by furious patients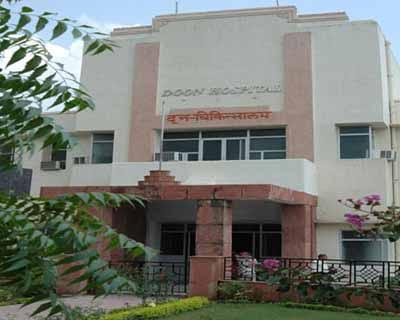 Dehradun: The pathology department of the Doon Hospital in Dehradun was ransacked by the patients on Friday after the patients standing in que for blood sample collection were told by the staff that the window will  be closed. Cash collection was stopped thereafter by the cash counter. The patients, however, complained that the window and the lab were closed before the closing timings, which infuriated them.
"We had to shut the counter after the technical staff told us that they will not collect any more samples, which means we should stop billing. This infuriated the patients standing in the queue. But knowing that the technicians are not collecting samples, there was no point entertaining additional patients," said a girl at the counter on condition of anonymity to
The Times Of India
.
The patients ransacked the entire pathology department and kept forcing the hospital staff for collecting blood samples, thereafter demanding the medical superintendent Dr. KK Tamta to intervene in the matter. The patients have tried to damage hospital possessions for the third time.
The lab technicians also had their say in the matter as they later on protested in front of the medical superintendent's office saying that it was difficult for them to perform additional duties with handful of staff. They said taking sample was not difficult for them but with lesser staff performing tests had become difficult for them for numerous patients. Complaining that they were under pressure, the lab technicians tried to justify their point.
However, later on, seeing to the hospital's pathology needs, the Principal of medical college told the administration to call back the lab technicians who were earlier deputed at the medical college. Another instruction was given to install five new computers and printers and employ three new computer operators, in order to ease the task and also help patients.
After reiterating efforts of Dr. KK Tamta to calm down the furious mob of patients the matter was solved. Blood samples were collected from all the patients as the increasing viral infections in the wake of rainy season and rising dengue cases within the city were kept on priority.
Tamta said that it was the duty of the hospital staff to go out of their way to help patients as monsoon season brings in a lot of viral infections. "And unfortunately, dengue has gripped the city this year,".
He also announced that a token system will soon be established under which only 300 pathology test samples of patients will be collected. Patients will not have to wait unnecessarily or be disappointed if their turn did not come before closure of the lab. As reported by TOI, Tamta also directed the head of the pathology department, Dr. N K Mishra in order to ensure that blood samples of waiting patients are collected.