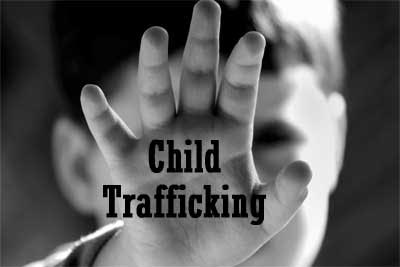 Vadodara: A Vadodara doctor has been arrested for selling an abandoned baby from his hospital. The accused doctor has been identified to be associated with a gang running a child trafficking racket which was recently busted by Madhya Pradesh police.
The doctor has been identified as one  Dr Raju, who is presumed to be an alumnus of Baroda Medical College. He runs Kesar hospital in Chhota Udepur, Gujarat. He was arrested by Alirajpur police in Madhya Pradesh. The police rounded up in Chhota Udepur for the interrogation after which the doctor was nabbed.
According to media report, a baby boy was delivered in Raju's hospital after which the child was abandoned by his parents and left alone. The doctor then allegedly approached racket's kingpin Shailendra Rathore, who bought the child for Rs 50,000. The same child was sold to one Shambhu Purshottam Agrawal who owns snacks shop in Vadodara.
The racket was busted after a plan that was executed with the help of a social activist from Madhya Pradesh, Prashant Dubey and a lady cop went to Shailendra Rathore to buy a baby boy.
Superintendent of Alirajpur police, Vipul Shrivastava informed TOI that "The doctor came in contact with Rathore when the latter once went to his hospital for treatment. Rathore had asked Dr Raju to contact him if an abandoned child was found in his hospital."
The police caught three members of the gang including the doctor.
The police have also suspected the involvement of Accredited Social Health Activist (ASHA) workers in the case. ASHA workers may directly not have been associated with the gang but may be in an indirect way like passing on the information regarding the expecting mother.
Read Also: Child Trafficking: Several doctors, nursing homes under scanner
0 comment(s) on Vadodra: Doctor tries to sell abandoned child delivered at his hospital, arrested